What are the best wholesale hoodies?
What are the best wholesale hoodies? Let Bulk Apparel help you find the perfect wholesale hoodies for your brand or small business! Buy in bulk to save more
What are the best wholesale hoodies? The best wholesale hoodies will vary depending on your specific needs, preferences, and budget. However, I can provide you with some popular options that are high-quality and sought after by buyers. Here are a few top blank apparel brands and types of wholesale hoodies that are top sellers for individuals and businesses alike.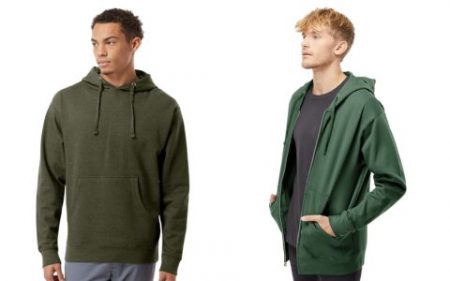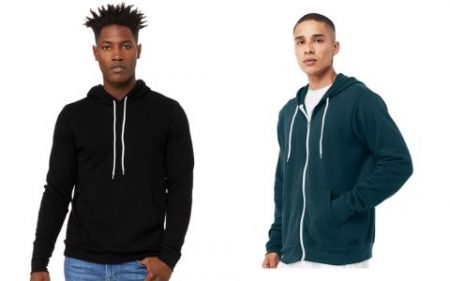 The Next Level 9303 Unisex Pullover Hoodie and the Next Level 9384 Women's Laguna Sueded Raw Edge Crop Hoodie are perfect hoodies for all artwork and designs. Soft cotton that's been combed and ringspun along with convenient tearaway labels for easy re-branding.
When looking for the best wholesale hoodies, consider the following factors:
Material: The material used can affect comfort, durability, and appearance. Common hoodie materials include 100% cotton, 100% polyester, cotton/poly blends, and heavyweight fleece. Choose a material that suits your needs. Whether you decide on triblends, 50/50 cotton poly blends, or moisture-wicking polyester, Bulk Apparel wholesaler has all the materials you need to start your own apparel brand.
Style: Hoodies come in various styles, such as pullover, full zip-up, quarter-zip and different cuts (regular fit, slim fit, etc.). Choose a style that matches your screen printing or sublimation printing preferences and those of your target audience.
Colors: Many of our BulkApparel blanks come in dozens of vibrant and classic colors. Color options are very important when considering different methods of printing and customization.
Sizing: Some brands like Gildan for example offer sizes up to 5XL but not all brands offer that. You want to make sure the brand you choose offers a range of sizes that will accommodate your specific customer base.
Price: Compare prices from different t-shirt suppliers and wholesale distributors to ensure you're getting the best deal based on the quality, quantity, and features you're looking for.
Reviews: Look for reviews or testimonials from other buyers to gauge the quality and satisfaction level with the blank wholesale hoodies you're considering. Check out our Bulk Apparel reviews for verified customer reviews on all our thousands of blank casual wear styles.
Ultimately, the "best" wholesale hoodies depend on your specific goals and the preferences of your target market. It's a good idea to order samples before making a bulk order to ensure you're satisfied with the quality and fit.