Brand Highlight: Bella + Canvas
Take a good look at the incredibly stylish and best-selling brand highlight: Bella+Canvas. Available at low costs from BulkApparel wholesale distributor.
Bella + Canvas is an elevated basic apparel brand that most are not only familiar with but absolutely love. These trendy essential basics give a new meaning to every day convenient. So what is there not to love about this brand? It's soft, high-quality, and incredibly stylish. It's the perfect trifecta of blank bulk apparel. Started by two friends in the late 90s, Bella + Canvas apparel has seen a meteoric rise in the blank activewear business over recent years, and all of which is greatly deserved. The brand takes pride in offering eco-friendly apparel which is important now more than ever. They aren't just eco-conscious with their materials, but also with their beliefs and practices within their manufacturing facilities as well. Producing American made products with one goal in mind, providing premium basics built to last. Hence, much deserving of their Brand Highlight: Bella + Canvas.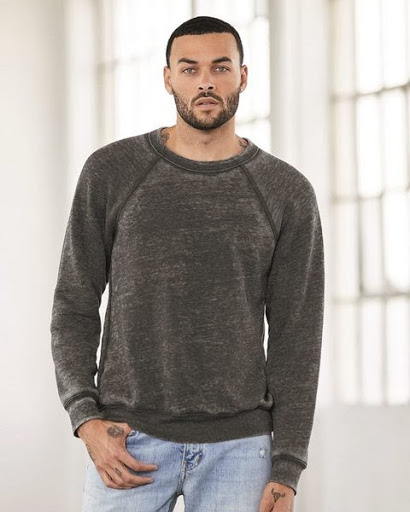 The company initially started producing only women's basic apparel items under the singular name "Bella" which later merged with their men's collection creating the brand we know today. Due to the fact that the company has always put great detail into both aspects of their company, it is no surprise that a vast majority of the products are unisex. The 3901 is a beautiful blank sweatshirt made from a 52/48 airlume combed and ringspun cotton/polyester blend. The raglan sleeves give the crewneck a great contrast and almost vintage look. Available in 13 different colors, you have to try at least one… or all no pressure though.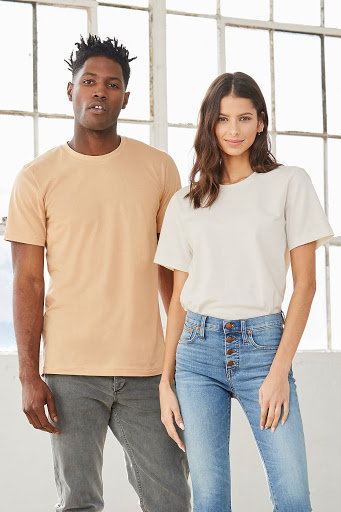 Without question this is the most popular shirt Bella + Canvas has produced. The 3001 is available in almost 100 colors so needless to say there's something for everyone. Made from their world famous 100% airlume combed and ringspun cotton, it is conveniently available in unisex sizing and is equipped with side seams for a more fitted and sleek look. Weighing at 4.2oz, the 3001 is the perfect weight in between being too light or heavy, depending on your preference. It should come as no surprise why this is a best seller at Bulk Apparel wholesaler.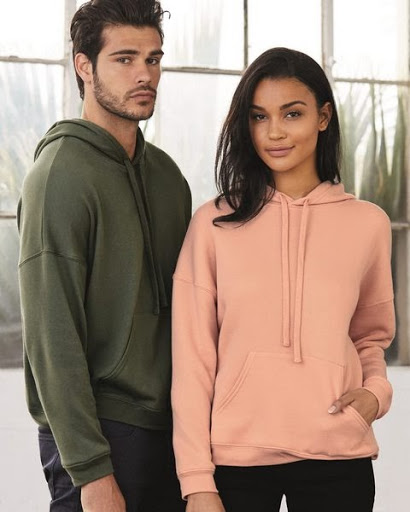 There is no better feeling than putting on a new basic hoodie and this one is the perfect mix of comfort and fashion. Based on their track record, would you be surprised to know that Bella + Canvas has created one of the most comfortable wholesale hoodies, as well. Just another reason to brand highlight: Bella + Canvas. It's a slightly lighter hoodie than what you may be used to, at 6.0oz, but do not assume that the warmth factor is obsolete. The 3729 is a 52/48 airlume combed and ringspun cotton/polyester blend made with a dropped shoulder to provide a slight slouched look on the sleeves and dyed-to-match drawcord to keep everything uniform.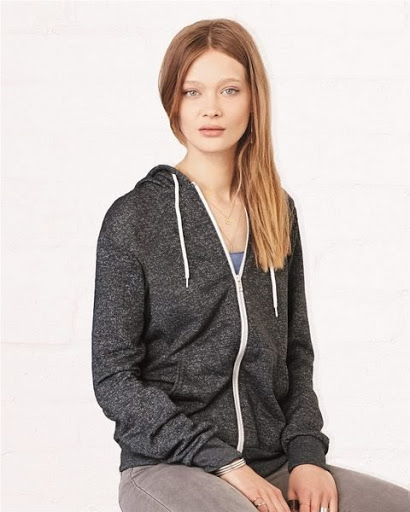 There tends to be a division between those who prefer a basic pullover or a full-zip sweatshirt, personally my vote goes to the former. However, there is no denying the perfection that is the Bella + Canvas 3739. Made from a common blend for the company, a 52/48 airlume combed and ringspun cotton/polyester blend. If you are looking for a heavier blank sweatshirt, this may become your new best friend at 7.0 oz. Basically the perfect weight to layer over or under items. The white drawcord creates a nice contrast and is a nice subtle detail added to the hoodie.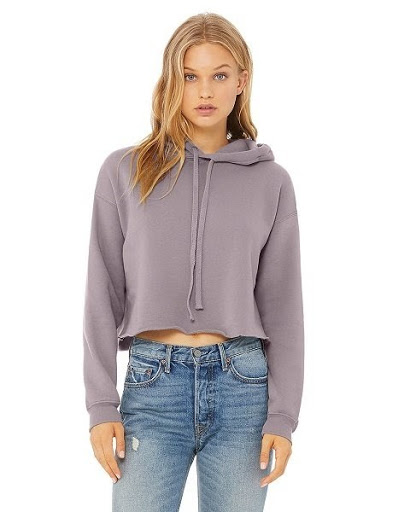 As the weather likes to bounce back and forth between temperatures this may be the resolution to all of your current worries. (Well maybe not all, but ignore that) The Bella+ Canvas 7502 provides you with heavyweight warmth, at 7.0 oz and a raw hem creating the perfect crop top. This will become a quintessential aspect of your wardrobe, made with a 52/48 combed and ring-spun cotton/polyester blend. It is recommended that you be prepared to fall in love with your new crop top hoodie.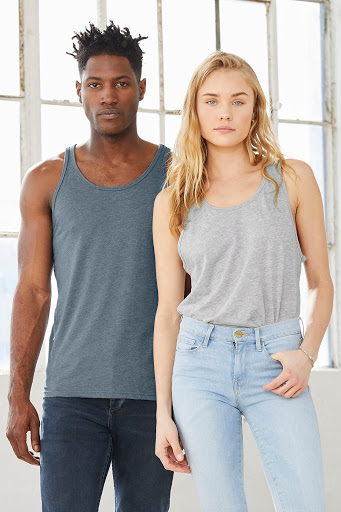 Bella + Canvas pride themselves in crafting the softest t-shirts and apparel on the market, and it is safe to say they have done so. With the 3480 they have taken their formula to create one of the most comfortable tank tops money can buy. Made with 100% airlume combed and ring-spun cotton, the 3450 is made in a slim retail fit for a more modern frame to your shirt. Finished with the convenient tearaway label for those looking to customize this piece.