3 Scenarios Where Polyester Fabric is a Must
Polyester began as a "miracle fabric" but quickly fell from popularity since its debut. But just because polyester fabric isn't as popular as it once was does not mean it's not still the ideal choice for certain uses. Discover 3 times polyester is the best choice for the job.
The origins of polyester began in the duPont laboratory of W.H. Carothers. While working on his experiments with a group of polymers formed by combining alcohols and carboxyl acids, the basis for polyester fabric, Mr. Carothers discovered nylon. Five years later in 1951, polyester made its debut to the American public as the "Miracle Fabric."
The public embraced the high-quality polyester noting that it was wrinkle resistant, didn't fade or shrink when washed, and was very durable. Unlike cotton, its price didn't fluctuate with the harvest yield and market. Polyester became the super fabric of the apparel industry.
As years went on, the pros and cons of cotton versus polyester were hotly debated. Cotton enthusiasts exclaimed that cotton was easier to dye, breathable, soft and strong, and great for sensitive skin. On the flip side, the polyester supporters claimed 100% polyester was durable, dried quickly, had less fading, less shrinkage, and was wrinkle free.
Today 100% Polyester fabric is widely accepted as a fabric for casual wear, work clothes, sports apparel, and high fashion design. The choice is not limited to either 100% cotton or 100% polyester, as blending both creates fabrics that offer the best of both worlds.
When is Polyester a Must?
1. Sports Teams Love Polyester
Team sports is one scenario when a polyester fabric is a must. Local sports leagues with long seasons and tough games need the durability of polyester. Polyester uniforms dry quickly, which means overheated players will not be playing in soaking wet uniforms, adding to their comfort throughout the contest.
Team uniforms are washed constantly. Polyester can be washed time and time again without fading, shrinking or degrading. A polyester team t-shirt will look the same on the last day of the season as it did on the first day.
Local teams do not have the budgets to constantly replace uniforms. Polyester offers a uniform choice that is durable, resists rips and snags, and maintains its shape. No matter what level, a team should look professional and polyester uniform t-shirts and team apparel is a must to maintain the look of the players.
Whether playing competitive sports or a pick-up game in the neighborhood, a polyester uniform or t-shirt is a must for playing comfort that is easy to maintain and keeps its fit and color.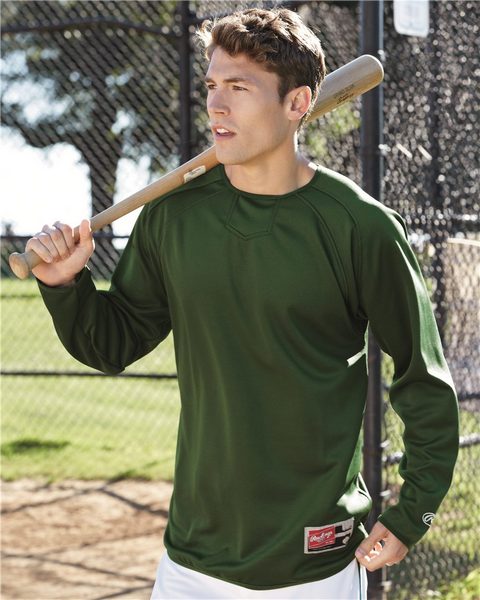 2. Polyester is a Must for Travelers
The miracle fabric, polyester, creates sensational traveling clothes. With its ability to resist wrinkles, polyester clothing can be worn right out of the suitcase. There's little time for wardrobe maintenance while on the road. Polyester is the perfect companion, it can be washed, dried and ready to wear in less than an hour.
Polyester t-shirts, pants, sports shirts, sweatshirts, shorts and more are a traveler's companion when on the go. They are easy to wash and wear at your destinations and maintain their shape and color for a fresh look anywhere in the world.
Traveling with children is easy with polyester clothes that resist stains. Even the most active children can always look fresh and clean while on the road. Polyester boys' and girls' t-shirts, sweatshirts, and shorts are a must in their travel bag.
3. Polyester is a Must for College Students
College students are buried in class time, homework time, and partying time. The last thing on their mind is worrying about wrinkled, stretched-out, or faded clothes. Polyester clothing is the answer for busy college students. Even when clothes are thrown in a pile on the floor, polyester resists wrinkling.
Laundry is often the last thing on the mind of a college student. Polyester sports shirts, t-shirts, sweatshirts, and shorts are wardrobe salvations. Since it's easy to wash and dry, no fading, stain resistant with durability to resist rips, and stretching, polyester clothing and a college student are perfect together.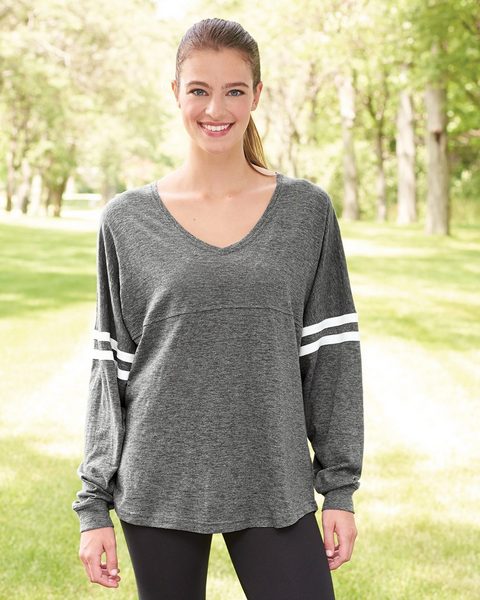 Polyester is the Must Clothing Option
When it was first introduced in the 1950s, polyester fabric was billed as the miracle fiber. Now over 70 years old, it proves itself every day. In 1950, housewives toiled over laundry and ironing for hours every week. Since Polyester is quick to wash and dry, doesn't require ironing, stays colorfast and maintains its shape and look, it just may be the miracle fiber.