Start An Online T-Shirt Business From Home
Check out this guide to start an online t-shirt business from home! I've included easy steps, tips, and links to quality wholesale t-shirts for printing!
Throughout the covid pandemic many of us moved from in-office work to a work from home setting. And now many companies realize the advantage of saving money on a retail office space and instead keeping their employees at home. This is also a huge advantage to the employee that saves valuable time normally spent on workday preparation and commute. So what should we do with this extra time? Well, why not use it for a side business to make extra cash. One of the quickest and easiest home businesses to start is an online t-shirt business. In as little as a few days or even a few hours depending, you too can start earning from your very own online t-shirt business. And best of all, there's no need to leave the comfort of your home!
Find Your Niche And Get Creative!
Finding your niche can be easier than you think. The best way to start your search is to brainstorm things that interest you. For example if I'm an animal lover and specifically a fan of pandas, maybe I want to make a funny line of panda t-shirts. Think of something you like or care about and run with that idea. The e-commerce apparel business is highly competitive so the more specific your niche the better.
Design Away And Have Fun With It
The next step to starting your online t-shirt business from home is to create some graphics, artwork, etc. Get creative with your designs and make sure they are really on brand with your desired niche. Most people will choose the graphic tee that relates to their personality, sense of humor, and general beliefs. How intricate or simple your designs are going to be will depend on the method of printing you choose. I'll go into the different methods of t-shirt printing a little later on. If you aren't the most artistic person or aren't happy with your designs, there are other options you can explore. Some great online platforms such as Upwork or Fiverr have freelance designers available for hire at affordable rates. Once you have some designs in mind you can choose to seek out some validation from sites like Reddit . You definitely don't have to waste time on this, however, it can be a good idea to get some unbiased feedback. Also, don't forget to protect your images with watermarks before doing so.
Sourcing Quality T-Shirts From Wholesalers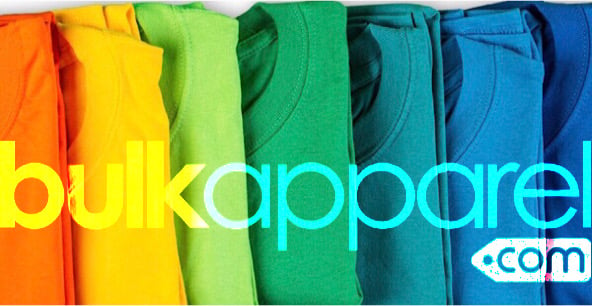 When starting out your new online t-shirt business, you definitely want to make an exceptional first impression on your customers. The idea is for this to be a sustainable business and a continual source of revenue for you. In order for this happen, its very important to source quality products at a price which allows you to make hefty margins. For those of you confused about margins it's simply the difference between the cost of acquiring goods and your selling price. Specifically for an online t-shirt business I recommend purchasing your t-shirts from a trusted blank apparel wholesaler such as BulkApparel or ShirtChamp. Wholesale distributors will have the lowest possible prices along with bulk order discounts and even free shipping over a certain dollar amount. Trusted wholesalers like BulkApparel have the same high-quality products you would find at retailers but they are able to sell it at a much cheaper price. For all these reasons, sourcing your quality t-shirts from wholesalers like BulkApparel or ShirtChamp is the way to go. I'll even help you out further and link some great wholesale t-shirt options below. Check out the links!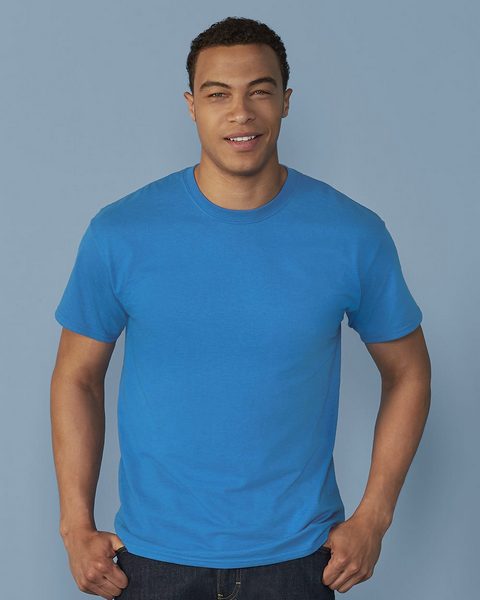 Soft and comfortable, the G500 wholesale t-shirt features durable double-needle stitching and is made from pre-shrunk 100% cotton. Best of all the Gildan 5000 bulk t-shirt comes in 70 vibrant colors and 8 different unisex sizes!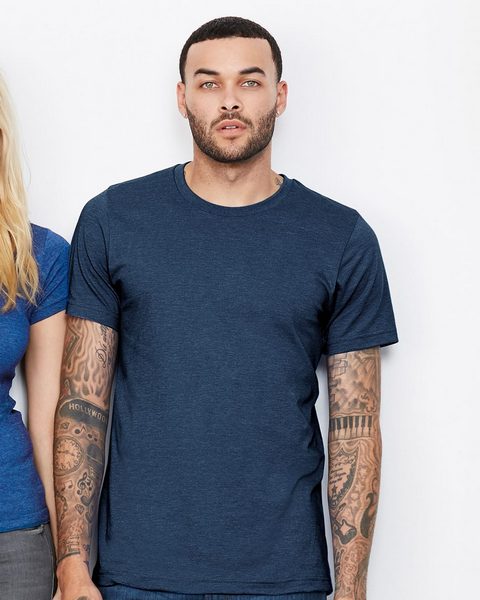 You can't get any softer than this 100% airlume and ringspun cotton wholesale unisex t-shirt from wholesaler BulkApparel! With 98 bold color options, this fave wholesale tee is perfect for everyone! Check out the CVC version of this wholesale bulk t-shirt, the Bella+Canvas 3001 CVC Unisex Short Sleeve Heather Jersey Tee.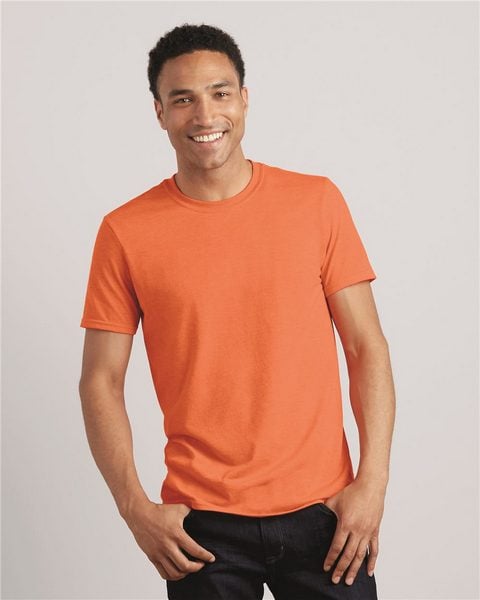 Easily a bestseller and customer favorite, the Gildan 64000 wholesale t-shirt is soft, durable, and made from 100% pre-shrunk ringspun cotton. Get one for the whole fam with 8 sizes and 59 bright colors to choose from.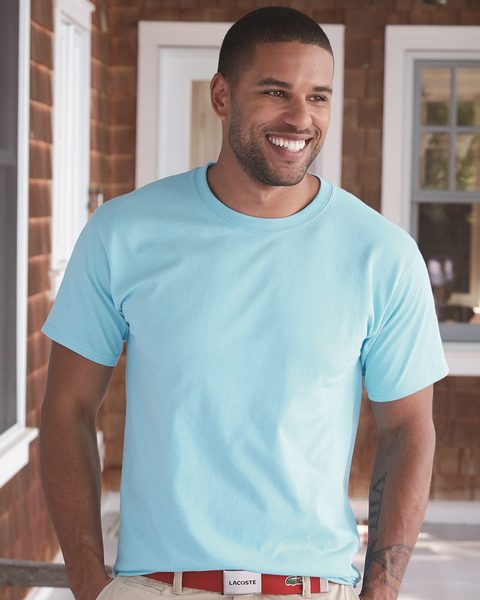 Last but not least, the Hanes 5250 wholesale tee is yet another exceptional choice for your online t-shirt business. The 5250 bulk order t-shirt consists of pre-shrunk 100% ComfortSoft cotton available in 44 awesome colors. The tag-free neck label is also a great perk!
These are just a few of the many top wholesale t-shirt choices which would be perfect for any online t-shirt business. BulkApparel and ShirtChamp are my favorite wholesale distributors for their low pricing, fast shipping, and bulk order discounts. They both have a huge variety of t-shirts and other blank wholesale apparel including those specifically for women and kids. Both sites are definitely worth checking out and I highly recommend these wholesalers!
Different Printing Methods: Pros and Cons
Moving on to the next step in setting up your own online t-shirt business from home…. Let's now take a look at a few of the most common t-shirt printing methods.
Screen Printing: Screen printing is a very popular wholesale t-shirt printing method. The prints are durable and long lasting. However, screen printing is most cost-effective when printing large or bulk orders.
Heat Transfer: Although there are very cheap heat transfer papers available, you are going to want to use something more high-quality. I suggest using professional plastisol transfers. With the heat transfer method you are able to print your wholesale t-shirts as you receive orders. Heat transfer allows for easy full-color graphics, however, these prints will be less durable than that of screen printing or DTG. As far as start up costs for the machinery, expect to pay between a couple hundred to a couple thousand for a heat press machine. But in my opinion you can find a decent heat press machine on the lower end of that scale.
DTG (Direct-To-Garment): The cool thing about printing your wholesale t-shirts with DTG is that it works like a normal ink jet printer. DTG is easy and definitely cost-effective for smaller print orders. The DTG prints are going to be accurate, full-color, and high-quality like screen printing. The downside of direct-to-garment printing is that it takes the exact same amount of time to print each shirt making it difficult for large orders. DTG is great for low set-up costs though.
Each type of wholesale t-shirt printing method works better with a certain type of t-shirt. Whether it be 50/50 cotton polyester, 100% cotton, tri-blend, etc. its important to pick the right one for that method. Below I've linked a great informational video to help you pick the right fabric.
While you can choose to outsource your printing to a different company, I think these are all great in-home options for beginners just starting out. From here simply choose a platform such as Amazon, Shopify, Etsy, etc.and start selling your wholesale t-shirts! Make the most of this corona quarantine and happy selling!
P.S. Don't forget to check out my other blogs for amazing wholesale long-sleeve t-shirts and bulk hoodies!