Bulk Sweatshirts Season
It's here, bulk sweatshirts season! Comfy and cozy is essential this Fall as is low wholesale prices from BulkApparel, your #1 blank apparel wholesaler.
Winter is ending and Spring is upon us. It may be warming up but basic hoodies have gone seasonless! And you know what that means… 'Tis the season for bulk sweatshirts! While we can slowly start putting away our thick cold weather garments, feel free to leave your extra soft hoodie sweatshirts out for Spring. And maybe this is far too telling of where my life is currently, but there are very few things that have me more excited. There is simply no better feeling than grabbing your favorite bulk hoodie and going out to enjoy the perfect beach sunset. The beauty of modern fashion is that a basic hoodie can be worn in almost any scenario and location. So you have free reign to be as cozy and creative as you would like. Whether dressing up or down, layering your faves, or just grabbing something to lounge in,you know the go-to's. These starting with the perfect wholesale hoodie or crewneck sweatshirt. It can be mildly overwhelming finding the perfect sweaters or sweatshirts for Spring and Summer, as it seems the options are endless. But that is where we come in, helping you find the perfect bulk sweatshirts for every season!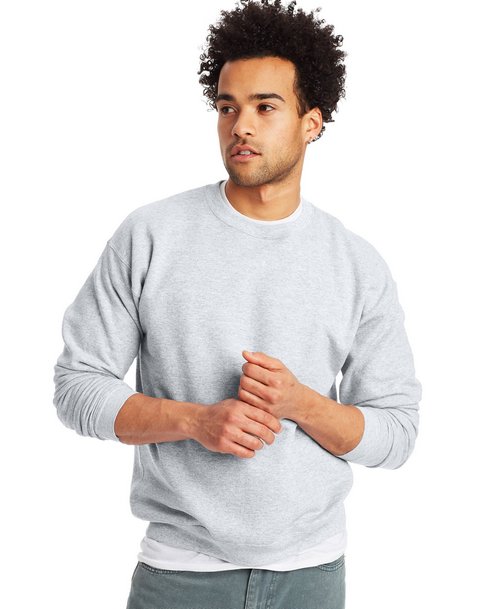 Basic apparel has seen such a large resurgence in fashion lately, and for great reason. Wholesale basics remain equally fashionable and many items environmentally friendly. Quite possibly the best attribute of basic apparel is that you can be creative and truly make the piece your own. Basically these blank apparel items are the perfect canvas for logos, screen prints, and any other artwork. You can style your cozy basic crew sweatshirt with your favorite pair of jeans and boots, or you can complete the ultimate comfort outfit with your best fitting basic sweatpants. Moral of the story here, you can not lose. After a long visit to the best online wholesaler what is the first thing you're pairing with your new favorite bulk sweatshirts?
Crop Top Hoodie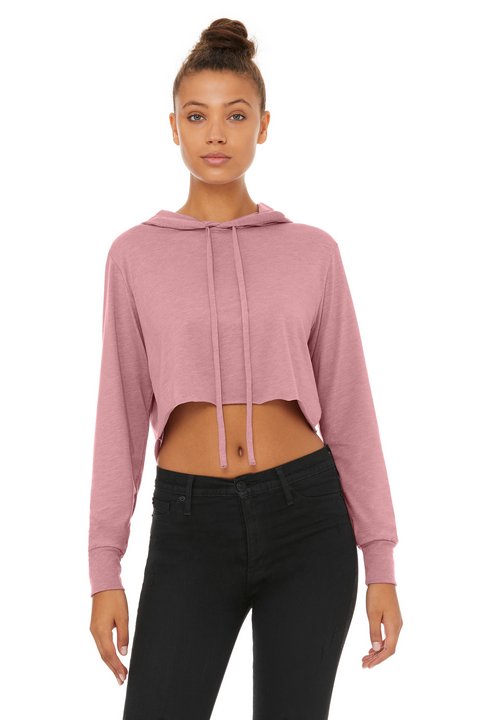 There is always the sweet spot right after Spring has begun and the weather just does not know what to do with itself. And if you are in southern California like me it's Summer in the morning and Fall in the evening. So make sure to dress accordingly… This is where the crop top hoodie sweatshirt comes in quite handy. Cropped any and everything has been very popular recently to accentuate any outfit. Whether worn with basic leggings and sneakers for a more athleisure look, or layered under a business casual jacket and sweatpants for a Soho casual-chic look, there is no stopping the crop. With so many trends and styles being broadcast to us on the internet and with social media, it is quintessential to those who care about fashion to choose pieces that are more unique and allow them to stand out. With crop tops you can take any old piece of clothing and turn it into a revamped piece of clothing as a crop top. Crop it like it's hot if you will.. What are some ways you are looking to incorporate crops into your wardrobe this Spring and Summer?
Sweater Vest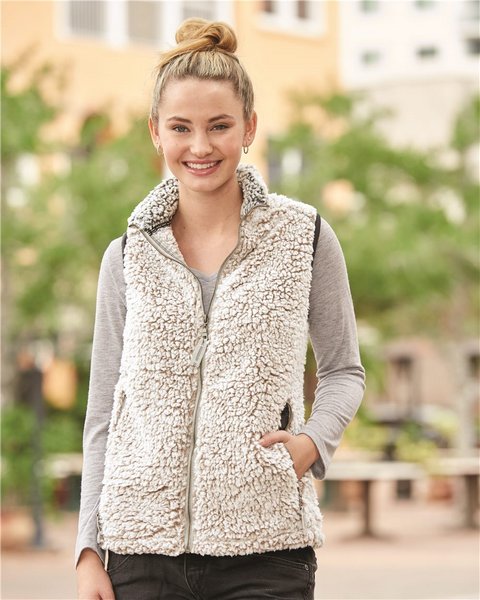 Has there been a bigger comeback in fashion than the sweater vest? I will patiently wait here… The sweater vest is one of the most prominent pieces of clothing this Spring. Whether plain, striped, patterned, or fluffy, the sweater vest is a Spring/Summer essential. Not only highly fashionable but also very eclectic. The sweater vest lets you have a plethora of ways to incorporate this into your fashion rotation. With something that was once only exclusively worn by professors or outdoorsmen, it is easy to incorporate your sweater vest into a more sophisticated ensemble. On the other hand you can style a sweater vest over a blank long sleeve tee and add jeans to create the ideal look for a crisp Spring night. One of the most versatile tops for this upcoming season, let's take your wardrobe to the next level.
Oversized Hoodies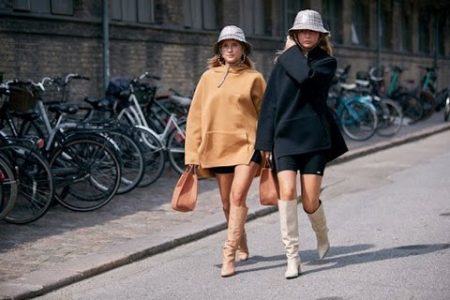 I believe we should thank Ariana Grande for single handedly making the oversized hoodie one of the most sought after items in recent years. There is nothing more comfortable than an oversized hoodie, and if worn the right way you can be equally as fashionable. Easily can be dressed up or dressed down and you can still turn some heads along the way. For a night out on the town you can pair them with thigh high boots, completing the Ariana Grande starter pack outfit, or you can pair with your favorite distressed denim and athletic sneakers creating a 90s casual look.
Spring is my personal favorite when it comes to fashion, the options seem more plentiful and versatile. Whether you choose to dress more casual or want to dress up Spring fashion leaves you with a bevy of options. In recent years the line between high fashion and casual wear blurs, only allowing the consumer more options to express themselves. Blank hoodies and sweatshirts have always been deemed casual wear but now you can wear one to the gym and one to dinner and still create two dynamic and fashionable outfits. What ways are you choosing to wear your bulk sweatshirts and sweaters this Spring and Summer?