Summer Must Haves
It's never too early to prep for Summer! BulkApparel's Summer Must Haves are essential basic tees, blank hoodies, crop tops and more at wholesale prices!
It seems like just yesterday we were all enduring quarantine lockdown, however that is anything but the case as it has been quite awhile now. Luckily for us all it seems like life is somewhat returning to what we used to know, and perfectly in time for 2022 Spring and Summer haha. But luckily summer isn't just a state of mind but a state of fashion as well. Summer fashion is always the most vibrant and contrary to popular belief can be the most versatile. Whether you are looking to show off your post winter workout body or rather you have spent all your time getting acclimated with the delivery drivers in your area, these are looks and basic items that will work with every body. These summer must haves are ideal for a nice weekend spent at the beach, a casual stroll through your neighborhood, and basically everything in between. Sometimes all it takes is the perfect outfit to boost your confidence into overdrive and have you ready to take on the world. The Bulk Apparel Summer Must Haves are exactly what the new you needs!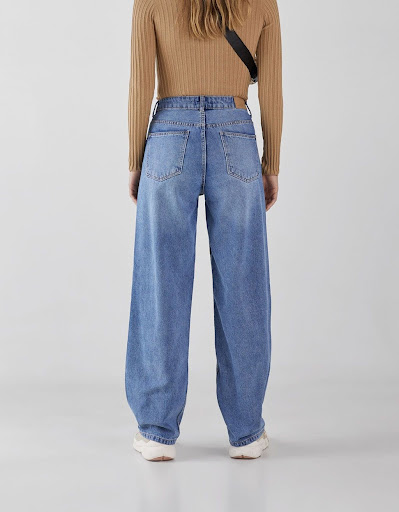 Skater Jeans
Skateboarding has always been an elusive sport. It's just as stylish as it is dangerous, and to be completely honest there is nothing not cool about skateboarding. As we continue to look at the previous decades for fashion influence, it is clear the 90's are the biggest inspiration pool we continue to draw from. It should come as no surprise that we are drawing influence from 90's skateboarding culture and fashion as well. Skater jeans are the optimal baggy jean fit for an summer must have. Not only the perfect retro look, but the loudest call to the 90's and can be worn a number of ways. The best thing about simply owning a pair of skater jeans is that you won't have to worry about anyone calling you a poser because you can't heel flip. It is a win/win.
The alpha and omega of summer must haves, the optimus prime of women's tops, the ever so versatile basic crop top. The beauty of the cropped top is that anything can become a crop top. Take an old blank t-shirt and crop it like it's hot! Or your mom's old blouse, crop it! Your younger brother's old sweater… CROP IT! You simply can't go wrong, and although it may seem like the crop top can only be worn on certain occasions, that is also not the case. Depending on the style it can be worn in a more formal setting as well. And no matter what style you are trying to exude, you can add a basic cropped tee to your wardrobe to really bring your outfit home.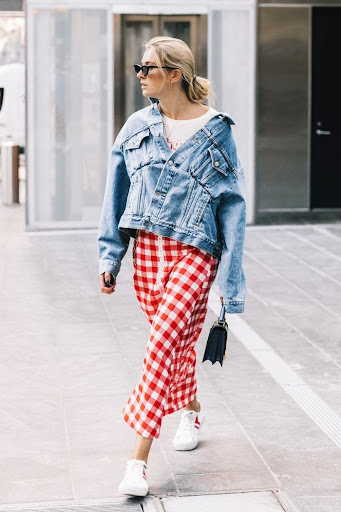 Denim Jacket
Unfortunately because it is just the start of Spring and not quite Summer yet, not every day will be filled with perfect weather. Unless you live in Cali of course. This undoubtedly requires a few more layers and yet they must be stylistically complementary to you. A light jacket can accentuate your outfit perfectly and in some cases be the standout piece. So you definitely want to put a little time into finding the right piece. A denim jacket is perfect for any temperature or any time of year. If you feel like your outfit may be a little lackluster just grab your favorite denim jacket and toss it on with confidence. You are almost guaranteed a full outfit upgrade. Just like traditional denim, jackets are available in different washes to accompany any outfit.
Stripes
Sometimes you need to mix things up a little especially when it comes to summer fashion. Incorporating patterns into your wardrobe can truly make your entire look. Stripes always tend to be linked to warm weather, however they can truly optimize spring or summer fashion. This year stripes are bolder than ever and available in fun colors! Not to say that more subdued hues can't garner the same attention. There are many ways to make yourself stand out in a crowd. The perfect way to complete your outfit this summer is with a perfectly patterned bulk t-shirt. Perfect for just walking around or even more business casual settings.
Summer is always a time of fun, and this year's summer can be even better. Associated with a time of carefree joy and less worries, we at BulkApparel.com believe what you wear should represent that as well.
We believe in the joy of summer nights!