February T-Shirt Color Palette
When you think of February what colors come to mind? No doubt an array of in your face Valentine's Day hues pop in your head. Of course that's a big part of February but how about some softer tones? Colors with a subtleness showcasing the calm before the storm of bright Spring colors. As much as I enjoy dressing bright and bold, I love the versatility of earthier winter tones. So with that said, we here at Bulk Apparel wholesale have compiled the February T-Shirt Color Palette. A perfect balance of warm and cool colors in some of your favorite basic t-shirts.
Starting off our exceptional color lineup is none other than periwinkle. Somewhere between a blue and a violet hue, periwinkle has charming winter vibes all over it. Pantone recently named "Very Peri" the color of the year 2022, and frankly I agree. Paired with a silvery grey, this is the look for February. But where do you even find a basic tee in periwinkle? Comfort Colors, brought to you by Gildan brand, is the "garment dyed original." So what is a garment dyed t-shirt? All you really need to know is garment dyes provide softer colors for a vintage look. But they also provide incredible softness and relatively no shrinkage. Comfort Colors says they make blank apparel "inspired by the lush hues of nature." And yes, you guessed it, one of those lush nature hues is periwinkle. Below, the Comfort Colors 1717 Garment Dyed Heavyweight Ringspun Short Sleeve Shirt is available at wholesale prices and over 70 different colors.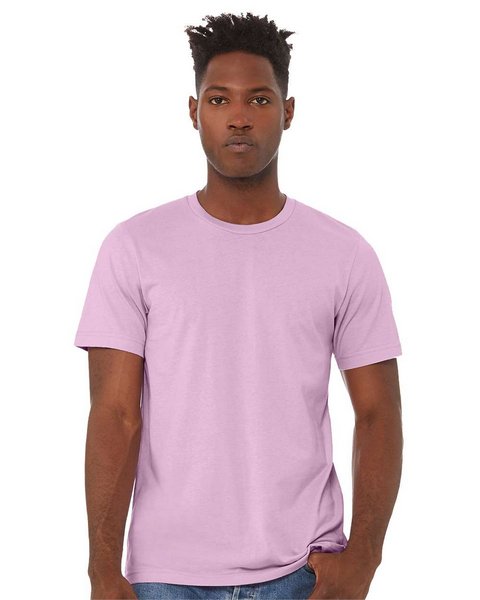 Next on our February T-Shirt Color Palette comes in the form of one Bella + Canvas 3001 unisex t-shirt in color lilac. Although this bestselling t-shirt wholesale has almost 90 color options, the lilac really speaks to me this month. A pale violet but almost pink color, lilac shows a sweeter side of you. Sweet like Spring approaching but not as sweet as those overpriced Valentine's Day chocolates. Even you manly manly men can benefit from a nice lilac tee. It's not even pink its "almost pink."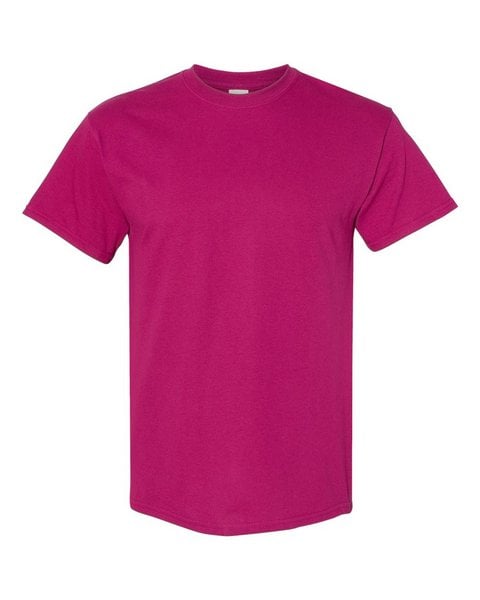 Now onto a "berry" cool color. Berry is a great versatile color for year-round wear but personally I love it for winter. It complements the grays and pale blues of winter berry nicely. What better wholesale t-shirt for this month's color palette than the fan favorite Gildan 5000 G500 heavy cotton t-shirt in color berry.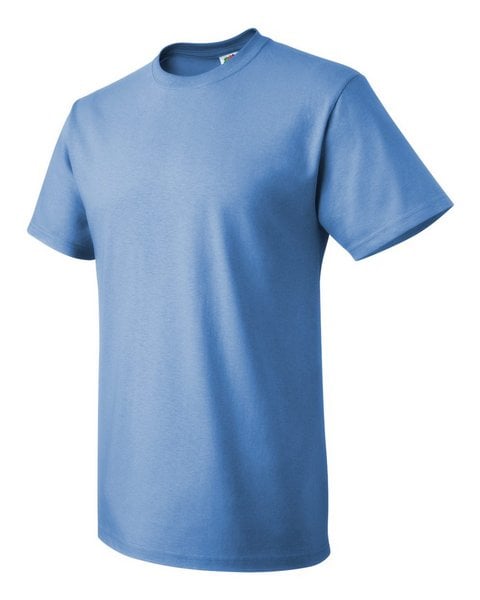 This next color reminds me of a glacier lake in Switzerland I once took a dip in. Glacier swimming may not be for everyone or rather anyone but this color blue sure is. The Fruit of the Loom 3930R HD short sleeve t-shirt in columbia blue is an essential tone for February's icy weather.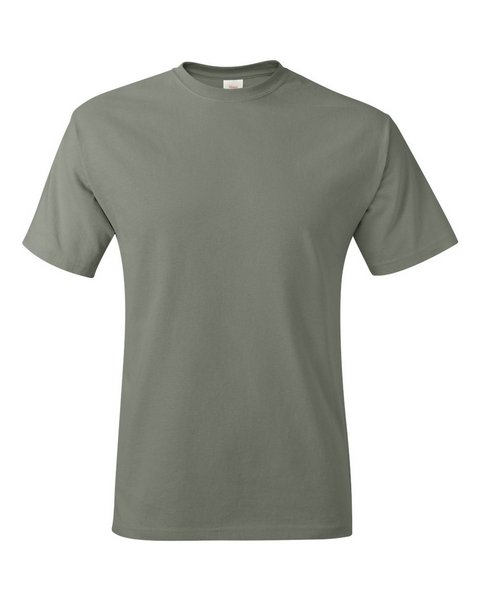 This color palette would not be complete without an earthy stonewashed green. A little bit gray, a bit green, and a hundred percent gotta have it. Swap out that obnoxious V-Day pink for his and hers stonewashed green t-shirts. This wintry shade is a much needed change-up from the popular bleak colors of February. The Hanes 5250 Authentic Short Sleeve T-Shirt comes in 45 shades but for me the stonewashed green takes the crown.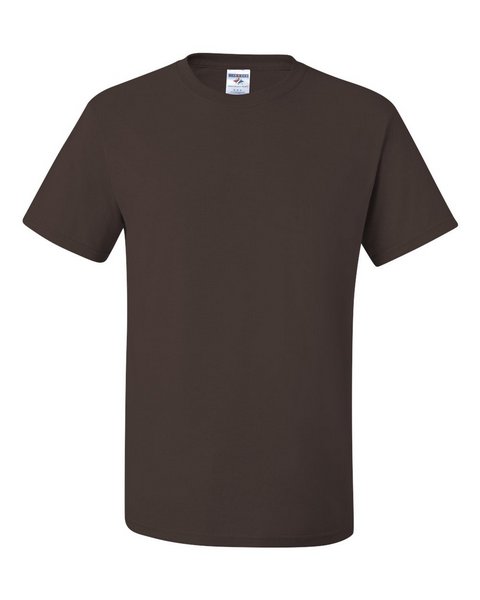 Lastly, we have chocolate brown. Because nothing says February like chocolate. And best of all the Jerzees 29MR Dri-Power Active 50/50 T-Shirt will wick the sweat away as your nervously give your crush some Valentine's chocolates.
You can never have too many basic t-shirts, that's what I always say. Especially since I work from home and don't have to wear pants. Anyways check back for next month's Bulk Apparel t-shirt color palette or read some of our other blogs like Sustainable Fashion with Wholesale Price Tags.