DIY Valentine's Day T-Shirts
This year give your loved ones Valentine's Day gifts from the heart! At Bulk Apparel wholesaler we have heartfelt DIY gift ideas for all your loved ones!
The time has come, the season of love is in full swing. It is time to show everyone in your life that you, just how much you love them. Not to say that you shouldn't be doing this already, but now you have an excuse to be a little extra. Valentine's day has been pigeonholed as only being a day for those in romantic relationships, and that may be the focal point of the holiday that doesn't have to limit your love here at BulkApparel. I am sure that when you think about Valentine's day you are thinking about chocolates, flowers or anything that can be made and sold in a heart shaped form. All of those are vital to the day's lifeline, of course, however it is always nice to give someone a gift that you put your own personal touch and love into. Like some DIY Valentine's Day t-shirts! You can always include some delicious candy in your gift box, if you are not confident in your skills.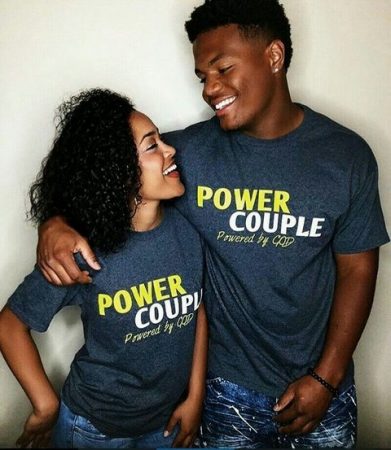 Matching shirts are fun, and sweet to put it simply. You can put any design or slogan that you want to express your love for your partner. Whether you are choosing to make the custom shirts alone and surprise them or make it a fun event for the two of you, it is still a nice gesture and can make a great gift for the holiday. The best part is you can wear your DIY Valentine's Day t-shirts any time of year, and showcase your love for eachother to the world. Whether you want to do themed shirts featuring your favorite fictional characters, or lyrics from your favorite songs or if you simply want to have matching hearts, a great blank is optimal when getting started.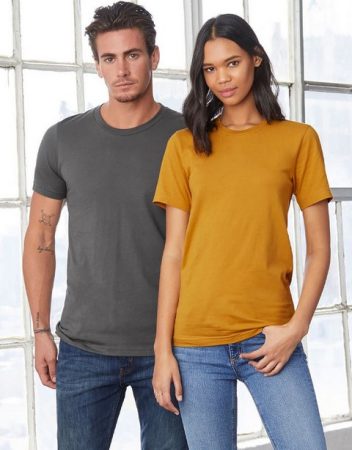 The wholesale Bella + Canvas 3001 is a top suggestion, as this blank tee is available in over 90 colors and is a unisex item in the softest ringspun cotton. It is basically begging to be used in your DIY Valentine's Day t-shirts project. The only difficult part would be narrowing it down to which color you want to use.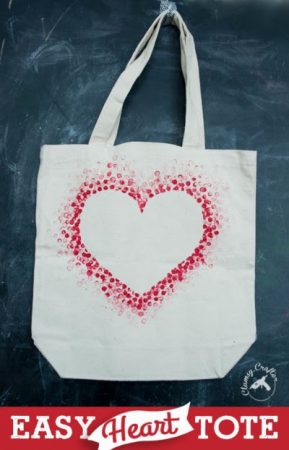 Is there anything more essential than a basic tote bag? I will answer that one for you, no… the answer is no. Tote bags are a great accessory and important for anyone who shops on a consistent basis, and beyond convenient. Gifting someone a customizable tote bag, would definitely score some points this Valentine's Day, to design one yourself may help you steal the show.
Over at Clumsy Crafter they have a great tutorial on a simplistic but cute design. We will link the tutorial below, however you are not limited to just one particular design. Maybe this will spark something in you and you end up creating 10 different tote bags to give to friends and loved ones, we are not here to limit you.
You can find the tutorial here:
DIY Tote Bag – Make This Fabulous Heart Tote Bag with a Pencil! (clumsycrafter.com)
Whether you choose to make one or 50, Bulk Apparel wholesaler has you covered. Liberty Bags craft some of the best tote bags, coming in various styles and colors all ready for you to add a touch of love this Valentine's Day.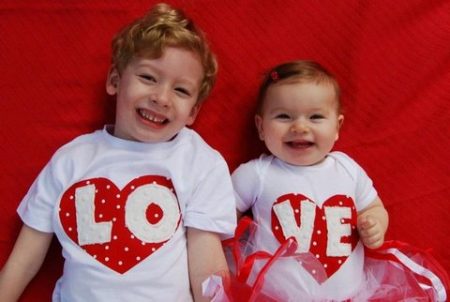 As we stated before, Valentine's Day is not reserved for just couples or romantic scenarios. Valentine's Day is supposed to be a day to celebrate love, and those who mean a lot to us, no matter what the relationship may be. There is no stronger love than that of family, so why not include the entire family in on all of the fun? Whether you want to create matching shirts for everyone in the family, or make some for your kids to wear to school for the special occasion, the options almost seem limitless here. The Chirping Mom has a lot of great ideas and tutorials that you can look through and create the best t-shirt designs to give to your little loved ones this year. Maybe even try a few methods of DIY tie-dye!
5 Ideas for DIY Valentine Clothes & Accessories – The Chirping Moms
Rabbit Skins have a great wholesale apparel line of children's garments that range from t-shirts to onesies to jerseys.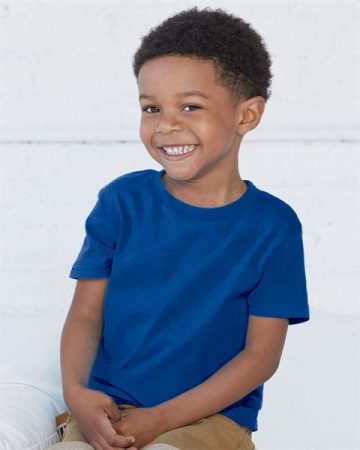 The 3301 blank T-shirt is a great starting point, as it is made with 100% cotton, and a slightly heavyweight option at 5.5oz, this can be used for all of the little ones who are bringing you love and joy this Valentine's Day.
No matter how you feel about this holiday, there is someone in your life that you love and care for, so why not take some time out of your day and create something to show them just how much they mean to you. If you use some wholesale Bulk Apparel items this Valentine's Day send us what you created so we can feel some of the love as well.