White T-shirts In Bulk For Spring Break
Get ready for Spring Break 2020 with white t-shirts in bulk and other essential wholesale basics ready for printing! Check out our top print-friendly picks!
Blank Apparel Essentials for Spring Break
White t-shirts in bulk? That's exactly what you need for Spring Break. The festivities of Spring Break 2022 are upon us with many more schools and universities yet to partake. From live music and beer bongs to wet t-shirt contests, college kids everywhere are dying to participate. Every year thousands of college students flock to beachfront destinations and this year especially people are ready to celebrate again. It's a time for students to let loose and demonstrate their school spirit. With popular Spring Break excursions taking place between March and mid April, you will want to gear up now on basic apparel essentials. Each university or group will need printable hoodies, tanks, and of course white t-shirts in bulk!
Wholesale Basics Perfect For Printing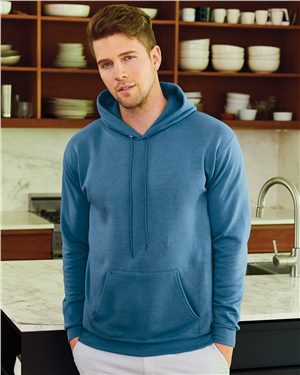 The Hanes P170 Ecosmart Hoodie from BulkApparel.com is available in 21 vibrant colors and is exceptionally easy to print on! The patented low-pill, high stitch density PrintPro XP fleece is the smoothest surface for all your printing designs. This print-friendly hoodie is even made from 5% recycled polyester making it the eco-friendly choice!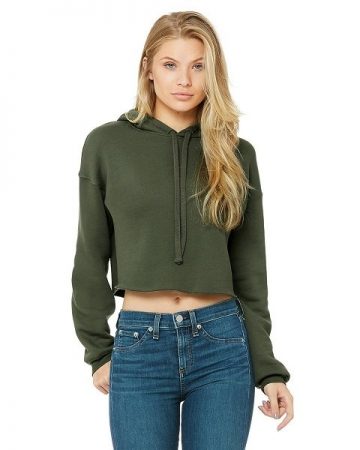 For a sexier option for the ladies, I recommend the Bella+Canvas 7502 Women's Cropped Fleece Hoodie. It's incredibly soft with just the right amount of warmth for that cool Spring night. With a sexy cropped cut, you ladies don't have to sacrifice style for warmth. This wholesale cropped hoodie is a cozy must-have for Spring Break 2022.
White T-shirts Galore!
Let's move on to my next pick for trendy wholesale basics. This staple item is both necessary and in high-demand for the Spring Break extravaganza. White t-shirts in bulk are 100% vital for any group of spring breakers. First off, white t-shirts go with absolutely anything. Whether it be jean shorts, swim trunks, or tiny bikinis, white t-shirts in bulk is the answer. Although white t-shirts in bulk are great for men and women alike, they really shine in those infamous Spring Break wet t-shirt contests! Make the most of your Spring Break by purchasing the most-loved white t-shirts in bulk.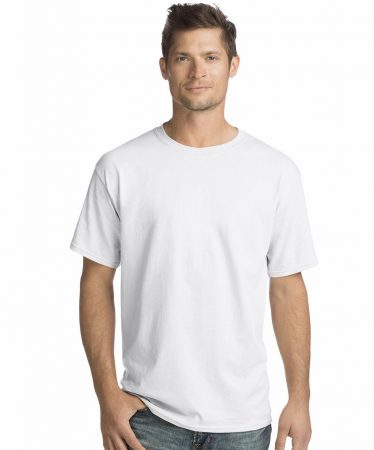 For best white t-shirts for Spring Break, I've chosen the Hanes 5280 ComfortSoft T-shirt. This extra soft basic wholesale tee is made of 100% pre-shrunk ComfortSoft combed cotton for a plush-like feel. The Hanes 5280 also features a tag-free neck label and is available in 6 different unisex sizes.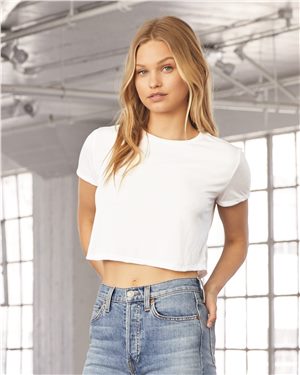 For those ladies who wish to show a little extra skin I recommend the Bella+Canvas 8882 Women's Flowy Cropped Tee in white. This wholesale cropped tee is flirty and fun and great for layering over your favorite bikini. Not to mention it's easily a transition item for the wet t-shirt contests of Spring Break!
Versatile Tank Tops
Last on the list of essential basics for Spring Break is the versatile tank top. Man or woman, wear the most popular bulk order tank tops under hoodies, over swimwear, or with your beloved bun-hugging mini shorts. The Next Level 1533 Women's Ideal Racerback Tank is comfortable but still form-fitting. Undoubtedly, the Next Level 1533 tank will look great on any body. Best of all its offered in 23 bold and bright colors to match any college color scheme! This wholesale tank might just be for women but I haven't forgotten about the men. Look no further than the Bella+Canvas 3480 Unisex Jersey Tank to show off those manly biceps. 100% airlume combed and ring spun cotton makes this bulk order unisex tank extra soft an smooth for all your print needs. This wholesale unisex jersey tank is available in 31 incredible colors with a convenient tearaway label.
Now that we have explored all the blank apparel essentials for this upcoming Spring Break 2022, get a move on your wholesale bulk orders! Time is running out but fortunately BulkApparel offers fast and free shipping on bulk orders. In addition to incredible shipping, reap the amazing discount benefits of purchasing from a trusted wholesaler. Whether it be wholesale print-friendly hoodies or white t-shirts in bulk, find everything you need for Spring Break at trusted bulkapparel.com. Happy Spring Break!