Why Wholesale Hoodies Always Sell For Retailers
Apparel retailers looking to maximize the bottom line should consider turning to a popular source for generating revenue during the cooler months of the year: Wholesale hoodies.
Apparel retailers looking to maximize the bottom line should consider turning to a popular source for generating revenue during the cooler months of the year: Wholesale hoodies. With a high profit margin and low temperatures just around the corner, the time has arrived to stock up on pullover and full zip hoodies, as well as hooded sweatshirts that offer the perfect platform to promote teams, brands, products, and special events.
Benefits for Retailers that Buy Wholesale Hoodies in Bulk
Retailers wanting to stock up on a popular line of apparel and school administrators searching to cut administrative costs should consider ordering wholesale hoodies in bulk. By making large purchases of hooded sweatshirts, you enjoy cost savings in the form of lower per unit prices. You also benefit by having wholesale hoodies for students or customers available throughout the year. The most popular brands are proud to offer hoodies that come in a wide of variety of designs to match your printing needs. You can order 1,000 wholesale hoodies in different colors, such as orange to match the festive mood of Halloween to red and green patterned hoodies that provide the fashion highlight for Christmas. Ordering in bulk ensures every student or customer receives the right size and color.
Why Sweatshirt Hoodies Always Sell
What started out as layering apparel to stay warm and dry has transformed into one of the best selling garments. Many retailers have made wholesale hoodies the featured line of apparel for a number of reasons.
Different Designs
Clothing manufacturers design hoodies with several types of materials. You can order 1,000 wholesale hoodies and divide the order into 250 hoodie batches of all cotton, all polyester, blended cotton/polyester, and blended cotton/polyester/rayon fabrics. The hood can be the design focal point or a complementary feature that either detaches or is permanently sewn into the main body of a hoodie.
Fashion Versatility
One of the best reasons for purchasing wholesale hoodies is fashion versatility. Hoodies complement just about every kind of outfit. You can order an assortment of different hoodie features, including full zip, crew neck, v-neck, or side pocket options.
Rock Chic Fashion All Four Seasons
Although hoodies deserve the cold weather reputations for layering, the fact remains you can order lighter cotton hoodies that provide optimal breathability during the summer months. Hoodies are perfect for sports and casual wear all 12 months of the year.
3 Popular Hooded Sweatshirts
Numerous clothing manufacturers attempt to design and produce the highest quality wholesale hoodies, but three brands consistently pull it off: Gildan, Champion, and Bella + Canvas.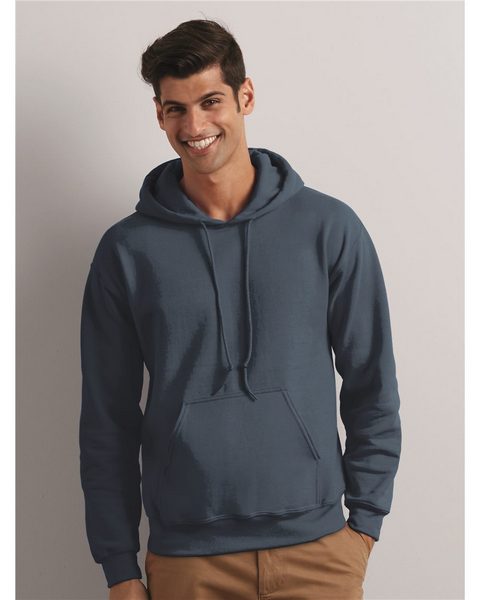 Designed with pill-resistant air jet yarn, the Gildan 18500 Hoodie Heavy Blended Hooded Sweatshirt combines cotton and polyester to deliver the one-two fashion punch of super softness and long-lasting durability. The double knitted hood protects the most vulnerable part of the body when Old Man Winter calls and the color matched draw-cord ensures your customers achieve the most comfortable fit.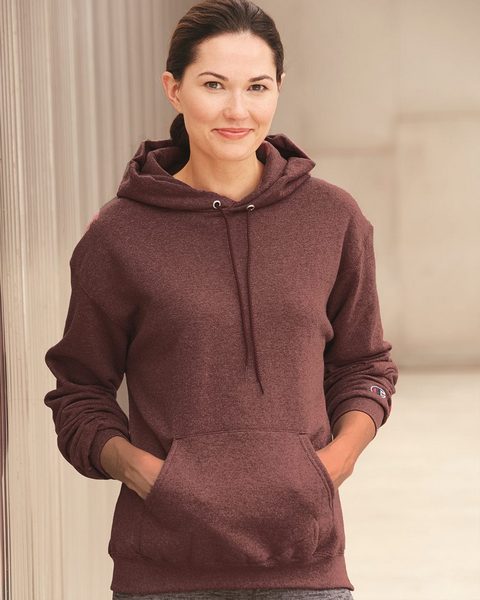 Make a positive environmental statement by ordering the Champion Pullover Eco Fleece Hooded Sweatshirt. Hand-warming pockets make the hoodie ideal for professionals that work outdoors in cold weather conditions. Breathable cotton and polyester expand the months of the year when your customers can wear the stylish wholesale hoodies.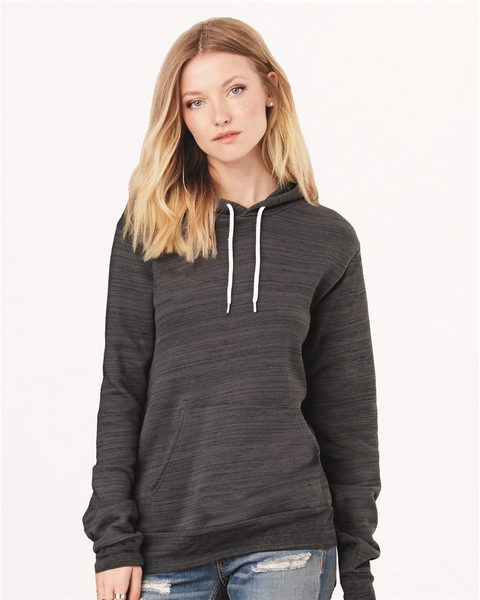 Imagine ordering 1,000 wholesale hoodies and not having to spend the time required to determine how many of the hoodies should be designed for men and women. The Bella + Canvas Unisex Pullover Hoodie is the perfect gift to hand out at industry trade shows and special school events. Kangaroo pockets offer plenty of space to store athletic accessories and electronic devices.