Top Picks For Halloween T-shirts
The leaves are beginning to turn colors and the first frost of autumn is on the horizon. There is not a better time of year to promote your business by screen printing and handing out Halloween T-shirts.
The leaves are beginning to turn colors and the first frost of autumn is on the horizon. There is not a better time of year to promote your business by screen printing and handing out Halloween T-shirts. By purchasing wholesale Halloween t-shirts in bulk, you save money for each t-shirt you use to promote your business.
How Wholesale Halloween T-shirts Drive Sales
Giving away promotional products represents an effective way to attract new customers to your business. When you make Halloween t-shirts your choice for a product giveaway, you create dozens of walking billboards for your business. Simply screen print your business name and/or logo on the front of your supply of Halloween t-shirts and enjoy more awareness of your products and services in the community. You can also leverage t-shirts designed with a Halloween theme to promote discounts and any other special offers made by your business.
Halloween Promotional Campaigns
A Halloween marketing campaign that involves giving away screen printed t-shirts should tie into other promotional strategies you use to attract new customers and develop a large base of loyal patrons of your business. Referred to as advocacy marketing, a promotional campaign that includes handing out screen printed Halloween t-shirts accomplishes several marketing goals.
Improves recognition of your brand
Encourages engagement with potential customers
Drives traffic to your small business eCommerce store
Builds trust in your company
Complements email marketing programs
Enhances the effectiveness of social media marketing efforts
Three Shirts that Make the Perfect Canvas for Halloween
Halloween t-shirts come in a wide variety of designs, with bright colors representing the brilliance of changing leaves and darker colors reminding us of the scary themes that prevail around the end of October. Businesses in search of an affordable marketing platform can order wholesale Halloween t-shirts in bulk to get the message out about products and services.
We especially like the following three brands that offer high-quality t-shirts to celebrate Halloween.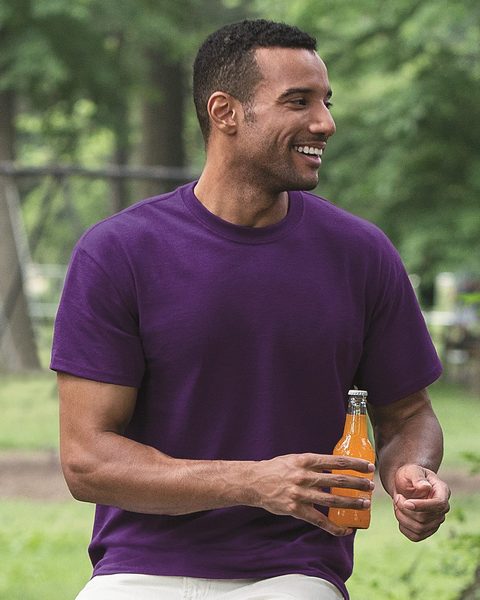 Gildan takes advantage of the best features or polyester and preshrunk cotton to create its DryBlend line of t-shirts. Moisture-wicking technology makes the t-shirts ideal for Halloween revelers wearing elaborate, multi-layer costumes. Double stitching throughout the Halloween t-shirts resists rips and tears to deliver high-end fashion performance for many more Halloweens to come. With more than 40 colors and numerous size options, business managers should be able to fit everyone into this line of stylish t-shirts.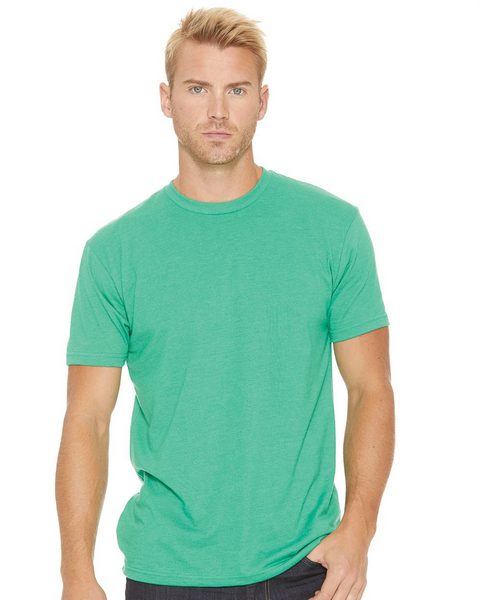 For years, Next Level has led the way in designing wholesale t-shirts to wear for promoting special events. The fashionable Next Level 6210 Premium Fitted CVC Crew contains 60% combed ringspun cotton that feels super smooth on the skin. Polyester bolsters the strength of the fabric by resisting the types of rips and tears that end the fashion usefulness of the t-shirts offered by other brands. The prewashed Halloween t-shirts present a chic, well-worn appearance that blends in perfectly at casual company social events. Set-in CVC baby rib collar sets the standard for upper-end t-shirt designs.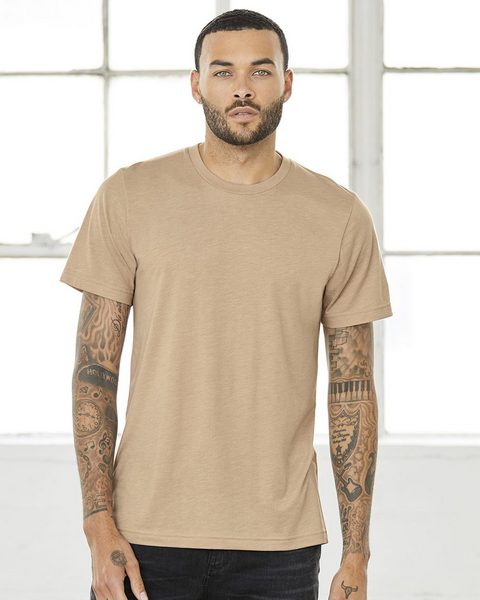 Designed with three different materials, the Bella + Canvas 3413 Unisex Triblend Short Sleeve Tee raises the quality bar for Halloween t-shirts. Rugged rayon and polyester make the t-shirt the ultimate company uniform for softball tournaments. Both materials withstand the punishment delivered by active lifestyles. Combed ringspun cotton encourages breathability to keep the skin comfortably dry throughout the day. Unisex sizing allows company managers to order a large number of wholesale Halloween t-shirts to give away at industry trade shows. Side seams present a refine look, as well as ensure long lasting durability.