Wholesale Apparel Manufacturers Fight COVID-19
Find out how wholesale apparel manufacturers are helping to fight COVID-19. Through production, distribution, and donation, these companies are stepping up!
Although the COVID-19 virus has affected most countries, the U.S. now leads in the reported number of coronavirus cases. The U.S. reached the 1 million mark with 1,033,183 confirmed COVID-19 cases as of April 28,2020. Unfortunately, we are also the leader for COVID-19 related deaths with roughly 59,072 deaths. While N95 respirators and surgical masks are far more effective than cloth face coverings, such medical supplies remain in short supply. In an attempt to free up N95 respirators and surgical masks for frontline healthcare workers, federal and local health authorities have been recommending cloth face coverings. According to the CDC you can use bandannas, wholesale t-shirts, or even quilt fabric from around your house for DIY cloth face coverings. Obviously cloth face coverings are not ideal but better than nothing. This is exactly why wholesale apparel manufacturers are pivoting their business to help fight COVID-19.
Wholesale Apparel Manufacturers Stepping up:
Why you may ask do we need wholesale apparel manufacturers to help fight COVID-19? First off, the manufacturers of medical-grade masks are overwhelmed and unable to meet the current demand. Therefore apparel manufacturers have been stepping up to aid the crisis. This being said, most apparel manufacturers don't have the machinery to produce medical-grade masks. Medical mask producers require specialized synthetic materials which then undergo a complex process. Since many apparel manufacturers don't have the necessary industrial machinery for such a process, they are focusing their efforts towards the next best thing.
How can wholesale apparel manufacturers help fight COVID-19?
Throughout the U.S apparel companies are tirelessly producing cloth face coverings for healthcare workers and consumers alike. Not only are cloth face covers recommended, but some states are requiring them in public settings. CNN has reported Connecticut, Hawaii, Maryland, New Jersey, Pennsylvania, and Rhode Island have all ordered the public to wear face covers. For example, Connecticut's face cover requirement applies to all residents in public places in which you cannot maintain the 6 feet of social distancing. Additionally, all essential workers are required to wear face coverings at all times. Some states like Hawaii even threaten violators with a $5,000 fine or prison time! Even though these requirements vary between states, I think it's safe to say that cloth face masks are also in great demand across the country.
Wholesale Apparel Manufacturers Help Fight COVID-19:
Hanes Brands Inc.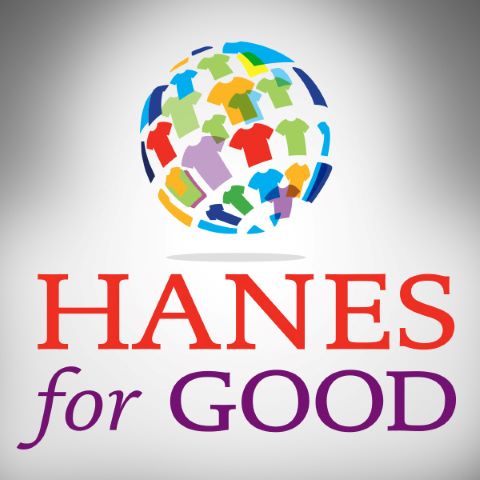 The first wholesale apparel manufacturer I want to talk about is Hanes. Hanes is one of the largest basic apparel manufacturers and thus has the means to give back. Earlier this month Hanes announced they would begin making masks for healthcare workers treating COVID-19. The basic apparel giant confirmed they would be retrofitting several of their factories located in South America to quickly produce face masks. In total, Hanes is predicted to produce over 320 million FDA approved reusable and washable 3-ply cotton face masks. Hanes Brand Inc. has also donated 2 million reusable masks to Louisiana and 6,500 N95 respirators to healthcare professionals in Forsyth County. Hanes is no newbie to helping the community and has shown great initiative in the fight against coronavirus.
Bella + Canvas

Bella + Canvas in their "Pledge to Give Back" has been bulk producing various masks and making large donations of face masks to high risk groups. They have begun donating their promised 1 million masks to organizations dealing with hospitals, homeless shelters, and healthcare workers. Bella + Canvas is working to donate 10,000 masks per week to the frontline workers. Furthermore, they are trying their best to accommodate as many as possible and even have a contact email facecover.donations@bellacanvas.com for those in urgent need of donated masks.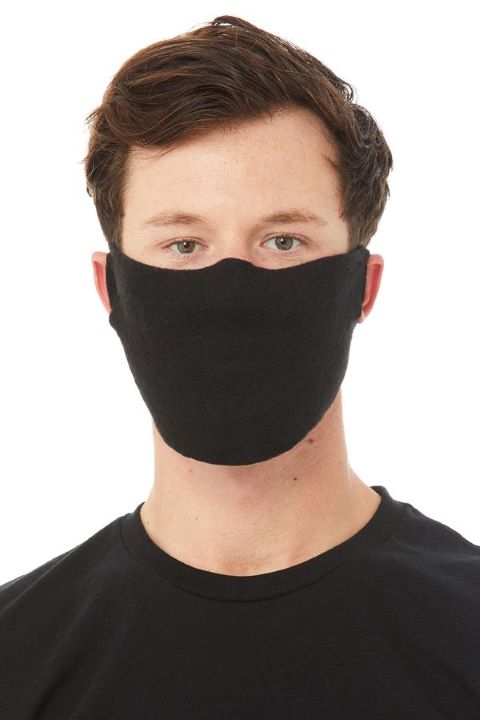 Currently they offer 3 different daily use reusable and washable masks at very affordable rates. These face masks vary from a very lightweight and breathable cotton to a thicker fleece material. Cotton face masks can easily be layered together for extra protection. Wholesale apparel manufacturers help fight COVID-19 so we can stay safe!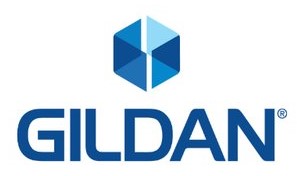 Gildan is yet another wholesale apparel giant joining the coalition to battle the coronavirus. Along with non-medical face masks, Gildan will also be producing isolation gowns for the growing demand among hospitals. In a statement regarding the current pandemic Gildan says, "Gildan is responding to needs caused by the pandemic. We want to ensure we especially give back to the communities in which we operate. These communities and their workforce are the heart of our business."

Tultex, an apparel brand subsidiary of TSC Apparel, has redirected business to help mitigate the current shortage of face masks. Production will be devoted to making face masks for the healthcare industry. Tultex has a long history of helping the nation in times of crisis. "Since 1935, we have been stepping up to help our country in times of crisis. Our brand was an official supplier of sweatshirts to the U.S. Army during WWII. In this case, we want to help the healthcare workers in any way we can," says the Tultex VP of merchandising and brand management. The brand is expected to produce 1-2 million masks per week. Although these masks will primarily go to hospitals, nursing homes, and other frontline workers, some will be available to consumers.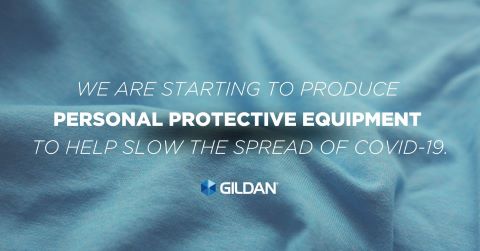 Gildan Apparel's yarn spinning faction (Gildan Yarns) has helped their local community of Rockingham County by donating N95 masks to the county health agency. It's great to see all these wholesale apparel manufacturers help fight covid-19 in their communities!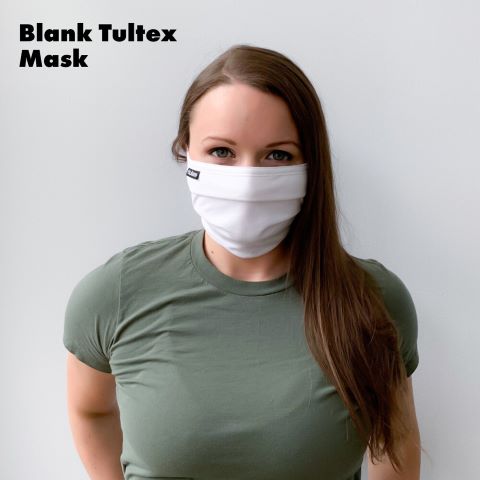 The face mask from Tultex is a reusable multi-ply 30 singles mask made from 100% U.S. cotton and is washable and breathable.
Port and Company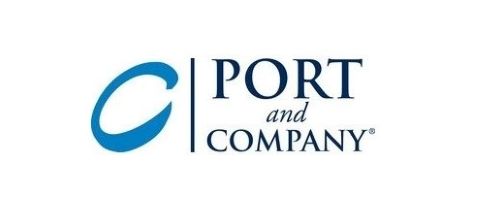 Port and Company has been doing their part by joining the coalition in the fight against coronavirus. This coalition has been working closely with the federal government to establish a steady supply chain of essential face masks. The Port and Company cloth face mask is a disposable single-ply face cover that is both breathable and lightweight. This is only meant for single use.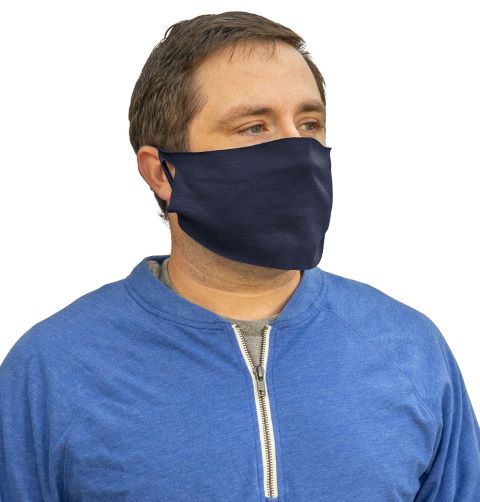 These bulk apparel manufacturers have shown tremendous can-do attitudes and effort in the fight against covid-19. We can all hope the end of this pandemic is near. Stay safe everyone!