Brand Highlight: Champion
Champion is no doubt a household name you have either worn or heard of. And it may be one of the most popular wholesale brands this year. This may be hard to grasp for some, considering the majority of their products are just blanks. However, we are not even going to include the amount of … Read More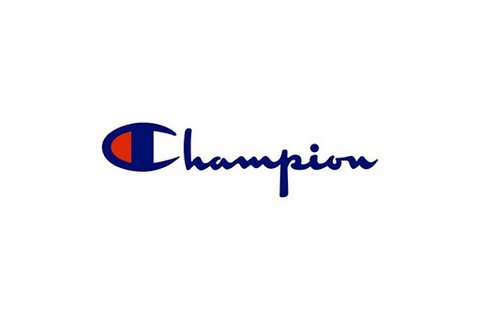 Champion is no doubt a household name you have either worn or heard of. And it may be one of the most popular wholesale brands this year. This may be hard to grasp for some, considering the majority of their products are just blanks. However, we are not even going to include the amount of companies, artists, and designers who almost exclusively choose to print their designs on Champion apparel. Once a major brand in the 90's, then became a thing of the past, Champion was almost a laughing stock from the fashion industry. Then the stars aligned, the sky parted ways and then out of nowhere there was probably the biggest resurgence I can think of for any company in modern times. Twenty years later Champion is back on top, and honestly may be bigger than they ever were. Now, everywhere you go or shop it is almost guaranteed that you will see Champion at least once in almost any store and on a plethora of patrons around you. It would be a crime not to do a Brand Highlight: Champion edition.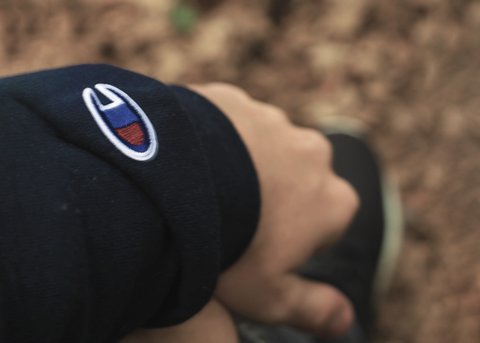 Champion has one of the most iconic logos, easily identifiable and now has become a selling point for any company or brand that has their items printed on Champion apparel. The embroidered tri-color logo on the sleeve is perfect and just subtle enough. When creating your own products it may be a great business decision to choose Champion to print your designs on to gain a little more traction, almost immediately. Here are some products that we recommend whether you want to wear them or to have your ideas printed on. Either way we have you covered with the Bulk Apparel Brand Highlight: Champion.
The alpha and omega, the holy grail, the GOAT as some may say. Easily the most sought after Champion product and rightfully so. A no brainer atop our Brand Highlight: Champion list. The Reverse weave hoodie is 12oz made from a unique 82/18 cotton polyester blend. Champion has figured out the blank sweatshirt science, which is to apparently add 2% to your cotton blend, to it full throttle… who knew? Equipped with the champion logo on the sleeve, you just can not go wrong with this iconic piece.
A slightly lighter weight item but still just as perfect for any season. One of my favorite attributes about the S600 is that it is made from 5% recycled polyester from plastic bottles. Eco friendly and fashionable, is the 1-2 combo that we should all be using. This 9.0 oz sweatshirt is made from a 50/50 cotton/polyester blend to ensure comfort and warmth. Available in 10 different colors, the scarlet heather (pictured above) is my personal favorite.
Sticking with the theme of Eco friendly here is yet another product from the Champion Eco line. The S900 Doube Dry Eco Sweatpants are crucial for completing the ultimate sweatsuit. Also made from 5% recycled polyester from plastic bottles, these are scientifically proven to make you feel good about yourself and good on you. These sweatpants are 9.0oz so they will definitely keep your warm and comfortable all year long.
The CP10 is the ultimate Champion basic t-shirt, made from 100% ringspun cotton, which is short for "how is this so soft??!!" Available in some of the brands most vibrant colors, it is guaranteed to be a standout piece. At 5.4oz it is just heavy enough to feel durable and light enough to have you feel breezy and comfortable. Champion has truly got the formula locked down. Do not worry they still managed to include the embroidered logo on the sleeve to add that final touch of cool and trendy.
With the temperatures warming up it is only right to include some athletic shorts here. Mesh shorts are great for the heat, they are lightweight and breezy. Champion has taken the standard mesh short and given them just the right amount of sprucing up. The S162 is made with 100% polyester mesh and is 3.7oz of ultimate comfort. The 9 inch inseam is the perfect length to give the world just enough leg action, finished with the embroidered Champion on leg. These are an athletic fit, but are so well crafted that they can easily be worn with your favorite reverse weave top to complete the perfect casual outfit.
I hope you are ready for the wholesale sweatpants that are about to become glued to your skin. One of my favorite attributes about Champion is their attention to detail. That is prominent with this piece, the A0750 is 7.4 oz with a unique blend of 43/43/14 Rayon/Polyester/Cotton French Terry. Featuring jersey lined pockets and 1×1 ribbed cuffs. These not so basic joggers are finished with the woven drawcord. The natural white makes it stand out, but doesn't take too much attention away from the pants themselves. The Champion 'C' logo of course featured on the thigh, I don't think there is anything else that you can ask.
Whether you are starting your own company and looking for some goods to use, look to Champion as inspiration for your business plan, or you simply just like their products, we can all agree they are doing something right. Check out these any plenty of other Champion products at BulkApparel wholesaler.
And if you are more eco-conscious check out our eco-friendly sustainable blank apparel.