Printing on Cotton/Spandex Blends
Not sure about printing on cotton/spandex blends? BulkApparel wholesaler has the pro printing tips to ensure crisp, clear screen printed apparel every time!
The world of apparel manufacturing is constantly coming up with new fabric blends to satisfy a wider array of customer needs. While this is great, from an apparel brand owner's perspective, to have a multitude of different garments to offer, printing on new fabrics can seem quite daunting. One of these fabric blends that can seem tricky to print on but really is not is cotton and spandex blends. Here at Bulk Apparel wholesaler, we strive to update our loyal customers on the best ways to design and print on our wholesale blank apparel. So keep reading for tips for screen printing on cotton/spandex blends!
Most cotton/spandex blended apparel tends to only contain a small percentage of spandex such as 5 or 10%. But even just 5% spandex in a garment can increase the elongation of the fabric immensely. Basically, this creates the very flattering body-conforming style that is super trendy currently. Since this type of
basic apparel
is more stretchy it only makes sense that we would use a stretch ink.
THINGS TO CONSIDER WHEN PRINTING ON COTTON/SPANDEX
For printing on blank t-shirts, jackets, hats etc. made of cotton and spandex you need that special ink to withstand the extra stretch. But besides that, these stretch inks cure at lower temperatures to account for the extra heat-sensitivity of spandex.
Unlike polyester and other synthetic fabrics, screen printing on spandex doesn't have the same risk of dye migration.
Screen mesh counts are important to remember here. Let's say you are going to be screen printing on a 40-singles, 95/5 cotton spandex basic tee, you need to remember it has a tighter knit and lighter weight. For those unfamiliar with singles, this refers to the fineness of each thread of the blank apparel garment. The higher the number of singles, the higher quality and ultimately increased softness. But back to the actual printing now. In this situation you will be able to use, and it's recommended to use, a much thinner than normal ink film. So choose a screen mesh with a finer mesh count and higher tension. The thin ink film will be softer as well as easier to flash cure.
You also want to consider what type of squeegee you will use to apply the ink. A squeegee that is too hard can obscure the opacity and one that is too soft can create a film that is too thick. Which you want to avoid here. But all in all there's nothing to worry about when screen printing cotton/spandex blends and it's pretty easy to get a crisp clear print.
On that note let's check out some top wholesale bulk apparel picks for cotton/spandex blends. Firstly we have the Boxercraft S89 Women's Practice Jacket. Made of 90/10 cotton spandex for the perfect amount of stretch, the S89 is a blend of sporty and flirty. A great basic activewear pick for errands, morning runs, or just looking cute around the house.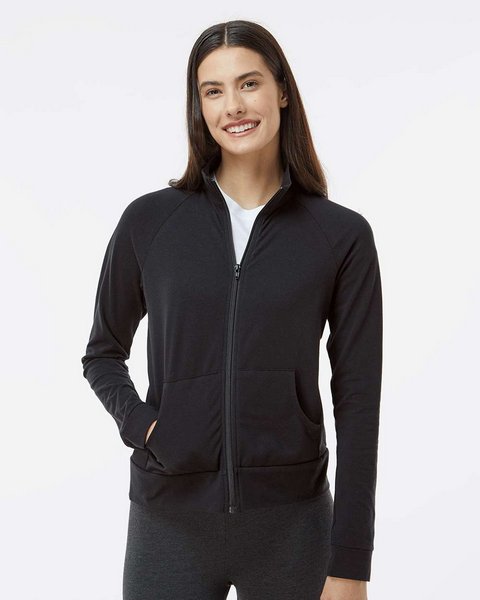 And what pairs perfectly with this essential full-zip jacket? Some soft basic leggings! The Bella + Canvas 812 Women's Cotton Spandex Leggings are both stretchy workout pants and everyday leisure wear. So we won't judge you if you only wear these to the grocery store…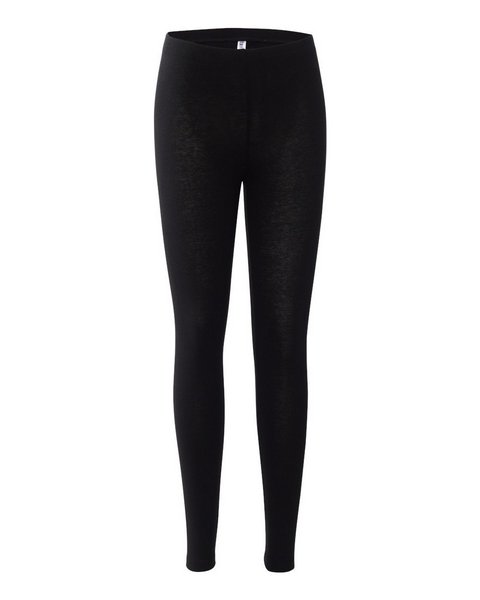 Not only does BulkApparel distributor offer wholesale blank apparel, we also have wholesale accessories like this 98/2 cotton twill/spandex blend wholesale hat. The Flexfit 5001 V-Flex Twill Cap has a structured mid-profile and is made with a six panel front. And the 5001 is available in 8 colors and comes in sizes S-XL. These bulk order hats will undoubtedly be a best-seller for your apparel brand or your new favorite everyday cap.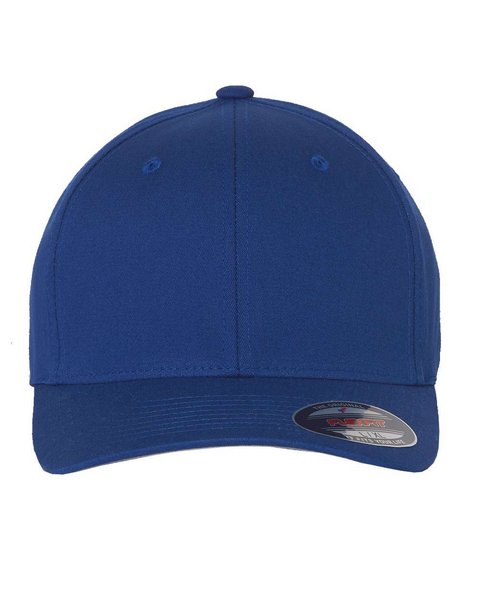 For more bulk t-shirt design and printing tips make sure to check out some of our other blogs like Printing on Tri-blend Apparel.