Crop it like it's Hot
Crop it like it's hot this Summer with your own DIY crop top or opt for a trendy cropped tee or hoodie from the #1 blank apparel wholesaler, BulkApparel.
Who doesn't love a cute basic crop top? The cropped t-shirt is the essential Spring and Summer top that will turn heads. Plus you can also have some DIY fashion fun. I personally think almost everyone looks great in a cropped tee. This style clearly epitomizes carefree fun in the sun. There are a million different ways in which you can either create or style a blank crop top. Spruce up your basic cropped top with a blazer and some plaid printed pants for a business casual look. Or you can wear it to the beach as the ultimate bikini cover up, and honestly anyway in between. It may seem overwhelming to try to conjure up ideas on how to style your crop top, but fear not because we are going to break down some of our favorite ways to rock the crop this season. But the best part about crop tops is you don't have to go out and buy one. You can change any of your old basic tees into your new favorite crop top. So let's grab some scissors and crop it like it's hot for Summer time.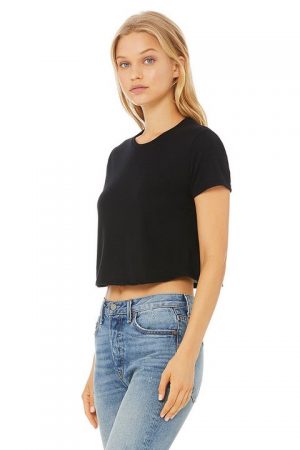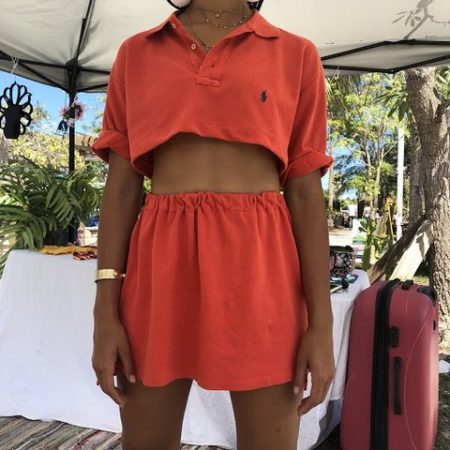 The sheer beauty behind the crop top is that you can turn anything into a crop and make it not only fashionable but comfortable as well. Who doesn't want to stop at their parents house and see if their dad has any classic polo tees to replicate this look?! DIY t-shirts allow us to create unique and standout pieces while also letting out our crafty and artistic side. If you have never attempted to create a DIY piece, a crop top is the perfect place to begin.
How to Crop it like it's Hot:
Grab the wholesale shirt you want to cut and try it on to see where you want to crop.
Place a small marking where you want to cut the shirt.
Lay the shirt on a flat surface and grab a pair of scissors (preferably sewing or fabric).
Fold the shirt in half and cut across the marked placed on your shirt.
Here is a video tutorial for all of our visual learners out there:
Crop it like it's hot and oversize it baby! As demonstrated in the video above the oversized crop top is a Summer essential. With your brother's or your boyfriend's bulk t-shirts you can easily replicate this look using the techniques above. This can be paired with your favorite pair of denim cut-off shorts. Or to complete the skater look, a pair of baggy jeans. The Gildan G500 Heavy Cotton T-shirt is just calling you to cut it into your new favorite top. Effortless summer attire really couldn't be any easier. And these Gildan basic shirts are so cheap you can make a bunch of different crop tops with different lengths and cuts.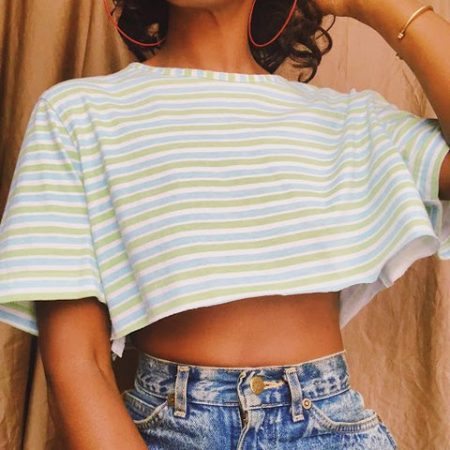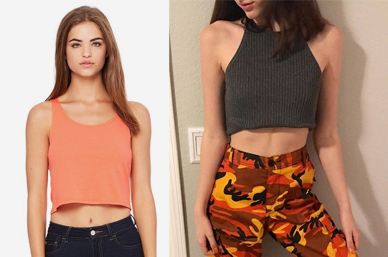 Another great look for Summer is the cropped tank top. The cropped tank top can be paired with almost anything to create the perfect day or night outfit. To create a more casual look you can wear this with your favorite pair of cargo pants. If you were looking to explore your more business casual side, pair with either a plaid skirt or pants. The wholesale Bella + Canvas 6680 crop tank will look great with any of these outfit ideas.
One of my favorite looks to have been brought back is the sweater vest, whether knitted or argyle, or anything in between. If you were looking to create a vintage look this is now your go-to. This can be layered over a basic long sleeve or a smaller blank t-shirt. There are a bevy of ways that you can pair your vest, whether that be with black jeans, pleated oversized pants, or (if you want to go full Clueless) paired with your favorite plaid skirt.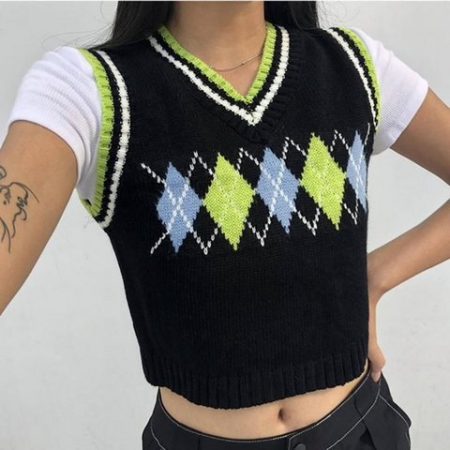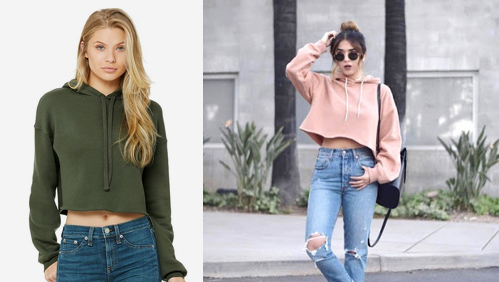 It may seem a little counteractive to have a cropped hoodie, but trust me it is a look you should be willing to try. Whether you want to pair this with your favorite pair of skinny jeans or with your security sweatpants this is perfect for a lazy Sunday or an evening stroll. You can easily make your own cropped hoodie from your fave basic hoodie or try the Bella + Canvas 7502 wholesale cropped hoodie.
We all know fashion knows no gender, a good outfit is just that. Fashion is always evolving and incorporating crop tops into all facets of the industry is one of my favorites in recent years. Men's crop tops have made an enormous comeback since the 80's/90's when they were worn by celebrities like Will Smith, Mark Wahlberg, and even pro football players. So not only is the crop top a fashion staple, but also a classic piece of basic athleticwear. Next time you are headed to the gym try out your new crop top with your favorite athletic shorts or wholesale joggers. But on the other hand, men's crop tops can also be combined with just about anything for a nice summer look. Whether paired with baggy work pants or your favorite distressed skinny jeans there's no losing.
Whenever there are items that can be worn a vast amount of ways, they easily become our favorites. Anything that allows us to explore our creative side and create fun new outfits is one of the best aspects of fashion. What are your favorite crop top looks you are itching to bring out this Summer?