DIY Tie-Dye like it's 2022
Check out the best DIY Tie-Dye trends, cheap blank apparel for tie-dye, and how to acheive these tie-dye trends at home! Let's DIY Tie-Dye like it's 2022!
Although tie-dye is often associated with Woodstock hippies and psychedelia, it's back in fashion in a big way. I personally love vintage trends come back around so expect to see me reppin' tie dye all summer long. DIY tie-dye first rose to enormous popularity around the late 1960's it seems. This was no doubt due in part to the heavy influence of the music industry. With iconic rock legends like Janice Joplin and the Grateful Dead rocking tie-dye, it's easy to see how it became a trend to be reckoned with. Although tie-dye clothing has remained throughout the years, 2022 marks a nostalgic resurgence of DIY Tie-Dye trends. Forbes lists tie-dye products as being a current top choice among consumers inspiring a new wave of DIY fashion labels. This year especially, unique fashion items are perceived to hold greater value making DIY Tie-Dye perfect for any at home clothing business. Not only is it currently trending to tie-dye t-shirts, but also hoodies, leggings, crop tops, and even full sweatsuits. From pastel coloring to ombre and reverse tie dyeing techniques, all the top DIY Tie-Dye Trends of 2022 are easier than ever right at home. Below I've compiled a how to guide and everything you need to know for DIY tie-dyeing your favorite wholesale clothing.
Interested in combining tie-dye with graphic tees for an at home t-shirt business? Check out my other blog for starting your very own graphic t-shirt/apparel business from home! Start An Online T-Shirt Business From Home
Color Trends for DIY Tie-Dyeing
Instead of simply using the bright rainbow tie-dye you are used to seeing, try to use trendy colors for this season. This will help you style with current clothing items you already own and help you market to consumers if you plan to sell. A great place to start planning color schemes for this season is Pantone's Spring-Summer 2022 Colors. Pantone Color Institute Color Experts say the Spring/Summer 2022 colors "bring together our competing desires for comforting familiarity and joyful adventure through a range of soothing and timeless colors, along with joyous hues that celebrate playfulness." For most of us that's a bit much for a color explanation lol …. Regardless, the palette is a combination of classic and fun colors in line with current seasonal trends.
If you are like me and enjoy bold, bright colors along with pastels, take a look at the Spring/Summer color recommendations from POPSUGAR. The article features colors like sky blue, rich green, soft lilac, and illuminating yellow, which are some of my favorites anyways. When choosing colors for DIY tie-dye it's important to keep in mind the type of fabric as well as the pre-existing color of the fabric you will be dyeing. This will affect how the dye actually appears on the cloth. For example the same dye color will look different on a white shirt vs a light blue one. The same thing applies for 100% cotton vs. synthetic or a blend. Some fabrics take more easily to dye and produce a deeper or brighter color.
Choosing the right Dye
Now that we've looked at some DIY Tie-Dye color trends, the next step is choosing your dye products. You have probably seen one of the most well known and easy-use dye brands, Rit Dye. Not only do they offer a wide selection of colors for natural fibers, synthetics, and professional use, but their site has great info and tips on different dyeing methods/techniques. For any natural material, (cotton, linen, wool, silk, ramie, rayon) you can use the Rit All-Purpose Dye. Even if your garment is mostly natural, anything containing 35% or more synthetic material must be dyed with the Rit DyeMore Synthetic FiberDye instead. Believe me you are going to be dissatisfied with the results if you don't abide by this rule. So it goes without saying that all synthetics (polyester, acrylic, acetate, nylon) will need the DyeMore Synthetic FiberDye. There's quite a few more color options for natural fibers than synthetic, but you can easily mix colors together. Check out the Rit Color Formulas page for the how to combinations for hundreds of additional colors. It's up to you whether to use the liquid or powder dye. Both equally good, but the liquid is more concentrated and equivalent to 2 boxes of powder dye. Some like the powder dye better for a mess-free application though.
For anyone wanting to dye an item containing spandex, the dye will adhere to the other part of that blend which may be nylon/lycra. Since the spandex fibers wont absorb the dye, plan on the color be slightly lighter than anticipated. Usually the percentage of spandex in an item is minimal so it won't affect the color too much. Lastly, there is the Rit ProLine which is great for larger projects or those with a DIY clothing store. The ProLine can be used on both natural and synthetic fibers.
Get More Artsy with It:
Jacquard Dyes have quickly become one of my faves and for good reason. They make many different specialty/alternative dyes that produce amazingly vivid colors. From acid dyes to silk dyes to solarfast dyes, they really have it all. Although Jacquard Dyes seem to cater to artsy professionals, I promise anyone can use them with ease. I recommend trying their Procion MX dye (cold water dye) for stunning tie-dye results. Note that you should soak the garment in soda ash(sodium carbonate) before applying a fiber-reactive dye like Procion MX. This can be purchased off Amazon or from other craft stores. But just follow the instructions from the dye manufacturer and you will be fine.
MOST Minimal Effort DIY Tie-Dye:
If you really want to get down to business with the least amount of effort possible, I recommend a pre-made dye kit such as the Tulip 18-Color Tie-Dye Kit. The kit includes everything you need and yields really great results. So it really can't get any lazier, I mean ugh.., easier than this…
Please remember to follow all given instructions on your dye packets/bottles/kits*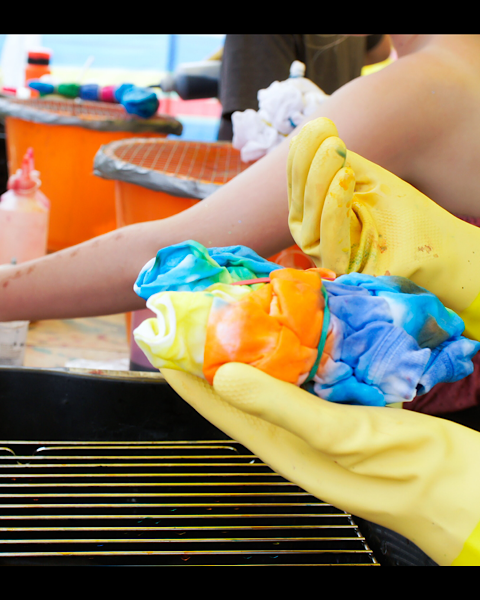 We all know and love the classic spiral, shibori, and crumple tie-dye t-shirts. Your mom had one, your grandma probably had one, and classic retro is all the rage. These methods are super easy and you can create a bunch of different tie-dye items in a short time.
Here's a short and easy step by step video from Highsnobiety for the spiral, crumple, and shibori tie-dye techniques.
How to Tie-Dye T-Shirts: 3 Easy Methods
How to Spiral Tie-Dye: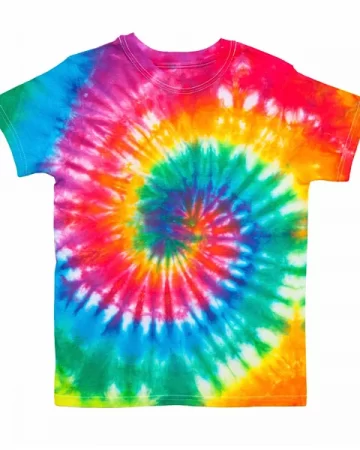 1) Mix your dye in plastic squirt bottles for easy, mess-free application and cover your flat surface with plastic(tarp, trash bags, etc). Start with your white wholesale t-shirt laying flat on the covered surface. Pinch the very center of the wholesale tee and turn the shirt clockwise. Continue twisting and turning until the t-shirt is in a round, tight spiral.
2) Next take 3 rubber bands and wrap them around so that the shirt is divided into 6 equal triangle like wedges. Using rubber/plastic gloves, squirt chosen color within each triangle and do both sides of the t-shirt. (Try to choose colors next to each other that wont blend into a muddy brown color. Examples are red+green, yellow+purple, and blue+orange).
3) Place bulk t-shirt in a zip-close plastic bag and let sit for about 6 hours. You can choose to let it sit overnight which can sometimes yield better results.
4) Rinse 2-3 times without removing the rubber bands until the water runs clear. Then repeat once with warm water and once with hot water. This helps remove excess dye that could bleed or even stain other clothing. *To be on the safe side, separate from any stain-able clothing the first time washing it in the washer machine.
How to Shibori Twist Tie-Dye: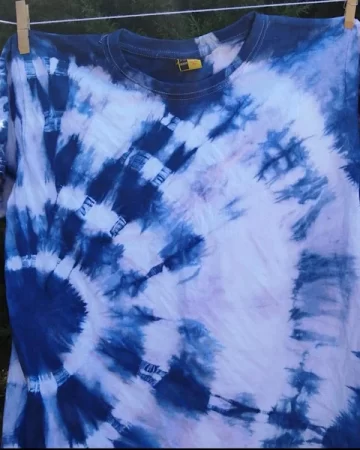 1) Hold your wholesale t-shirt lengthwise and twist tightly similar to wringing out a towel. Then wrap the bulk t-shirt into a spiral and flatten with other hand.
2) Use a few rubber bands to hold the shirt together and in place.
3) Apply your dye/dyes to the entire side of shirt while also flipping over to do the other side.
4) Place in plastic zip-loc bag and let sit for 6+ hours. Finally wash and dry according to dye instructions.
How to Crumple Tie-Dye: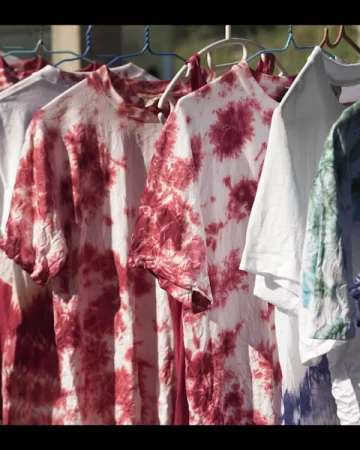 1) Lay wholesale t-shirt flat on covered surface. Using both hands, scrunch fabric into a crumpled mound.
2) Apply desired amount of dye. Then flip crumpled mound over to apply dye to the other side.
3) Let sit for 6+ hours in plastic bag preferably a zip-close bag. Rinse 2-3 times in warm and hot water.
Again, these classic DIY tie-dye techniques are beyond easy and a fun way to spend your coronavirus self-quarantine time. If you still find this is too much work and aren't willing to sacrifice any Netflix time, quit reading and just purchase an already tie-dyed shirt. Go ahead and tell your friends you did it yourself. At least you can pretend you did something other than watch endless episodes of Vikings Valhalla and Pam and Tommy…
Best Wholesale T-Shirts for DIY Tie-Dye
For testing out different methods of tie-dyeing or if you plan on selling your creations, it's best to purchase t-shirts from a trusted wholesaler like BulkApparel or ShirtChamp. Here you can get quality wholesale t-shirts at a fraction of retail price with most in the range of $1.50-$4 per wholesale t-shirt. Buying wholesale t-shirts in bulk can also get you bulk order discounts as well as free shipping over a certain dollar amount. Check out these great picks for my fave soft and comfy bulk wholesale t-shirts!
The G500 Gildan 5000 wholesale t-shirt is pre-shrunk 100% cotton and comes in 70 different colors including white.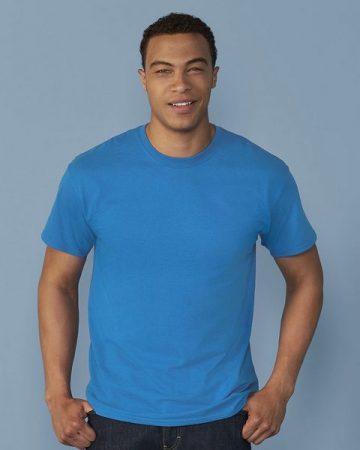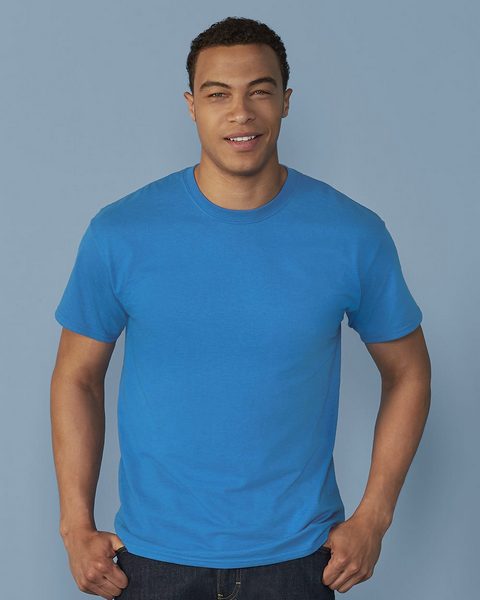 This super soft 100% airlume-combed cotton wholesale unisex t-shirt is well-fitted and available in 98 fun colors including white.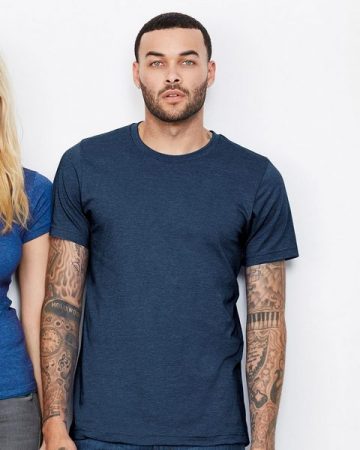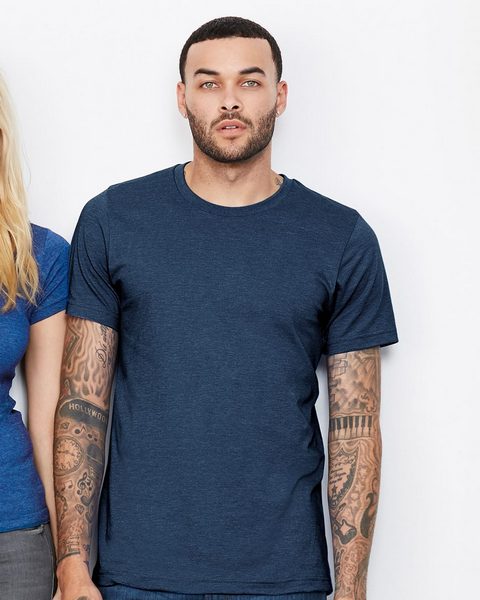 This womens wholesale hoodie fave is super soft and cozy and comes in 4 cute colors to choose from. Bone white would be great for pastel tie-dye and black or black camo great for the bleach or reverse tie-dye methods. The Blush color could be used for a subtle bleach tie-dye or maybe add some different tones of purples and reds.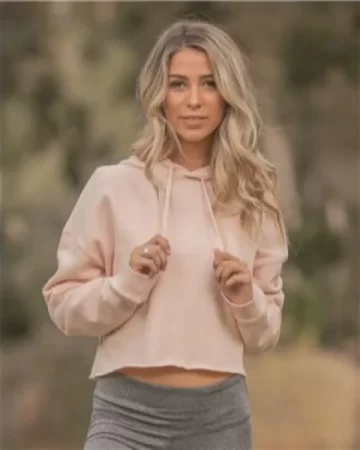 This Bella-Canvas crop tank is so adorable and comes in white for pastel or bright tie-dye or black for either the bleach or reverse tie-dye techniques. Again, this wholesale crop tank is 52/48 cotton/poly so make sure to use the synthetic dyes.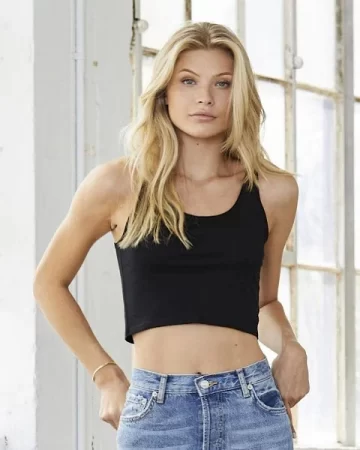 These wholesale sweatpants are incredibly comfy and affordable and come in 11 colors including white. I really like the Jerzees 973MR for its unisex sizes S-3XL, makes it easy to accommodate men and women alike. Since these sweatpants are 50/50 cotton poly you are going to want to use a synthetic dye as specified above.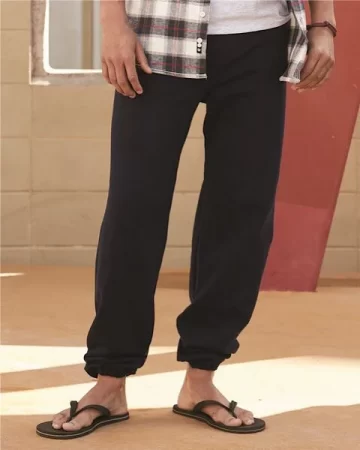 The G185 wholesale hoodie is great for both men and women and available in 39 colors including white. There's so many different DIY Tie-Dye techniques you could use this for!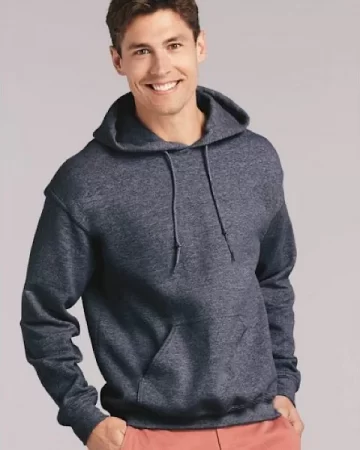 We've now reached the end of my DIY Tie-Dye like its 2022 blog tutorial. I hope this info inspires you to create some trendsetting tie-dye items for yourself or maybe even start or add to your online clothing business. Enjoy and start tie-dyeing!
For other top wholesale hoodie picks check out my blog Top 5 Wholesale Hoodies!
Want to tie-dye wholesale long sleeves? Save on Bulk Long Sleeve Tees for Spring!