Evolution of Blank Apparel
How does wholesale blank apparel make the fashion world go round? Here's the evolution of blank apparel and how to use it for your own custom apparel line!
The world of fashion is constantly changing and even saying that would be a very large understatement. New and hip trends come and go in the blink of an eye. And the industry as a whole is always revolving and becoming more intricate as time progresses. In today's world everything moves so quickly and we are persistently being sold items and in this particular case, apparel. Whether that be through the ads curated for you through social media, your favorite companies and new companies releasing new products, or the revolving door of garments that is fast fashion, it can be hard to keep up with. We see trends come and go, and niche companies that cater to a specific trend rise and then reach an abrupt decline. On the other end there are certain trends that can last forever. It may seem simplistic, but the idea of basic apparel has lasted through decades of shifting changes in fashion. Blank apparel is a staple in fashion and will continue to be so for years to come, and in recent years it seems to be at a new peak. For anyone involved in the fashion industry it's always good to know the evolution of blank apparel.
American Apparel: The Rise of Blanks
The shift in recent fashion to more casual items and options may seem abrupt to some but that is not the case. Wholesale basic apparel making its way to the forefront of fashion has been awhile in the making. One major shift that the industry saw was the rise of American Apparel, a company crafted and made in the USA selling quality blank t-shirts, blank hoodies, and more. American Apparel was founded in 1989, by Dov Charney. American Apparel moved into its downtown Los Angeles location and began to grow selling it's wholesale blanks to companies and screenprinters. In the late 2000s the company was on a huge incline with revenues over $200 million dollars. There were a few things that American Apparel did right that propelled them into the forefront of fashion. Taking pride in their ethically made products, all items were produced in their Los Angeles factory in a sweatshop free environment. This was one of the major factors that consumers immediately took liking to and made them a major influence to the evolution of blank apparel in the U.S.
All items were made in the USA, and most importantly they became notorious, perhaps infamous for their advertising. One of the most recognizable aspects about American Apparel was the way that they advertised and marketed their company in a means to get consumers "Back to Basics." Always teetering between innocently provocative and sexually explicit, featuring models that were unique looking, yet still deemed attractive by the masses. Depending on who you ask this is what propelled American Apparel into the goliath that it became or maybe also a factor in the company's decline. Either way it kept people talking about the company and kept them in the forefront of fashion at the time. Basically you simply cannot talk about the evolution of blank apparel without mentioning American Apparel, the two are forever intertwined.
The New Cool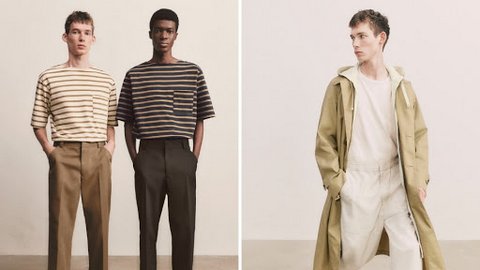 After its almost meteoric rise, American Apparel faced a pretty public decline, which we will discuss later. However, that did not change the fact that the fashion industry was very much aware of the popularity of wholesale blanks and basic apparel. It seemed that every company began focusing a lot of its attention on this sector of their brand. The popularity of basics was not limited to any singular type of fashion and this trend became prevalent in almost every fashion store as well. There are companies, such as Japanese company Uniqlo, that almost solely focus on basic apparel garnering large amounts of success. The industry began ushering in more companies that were devoting time to casualwear items. And thus there began to be a shift in what the prime focus was on. Essentially casualwear is the new high fashion. Today, many companies have an entire line devoted to their basic garments, all having their own character despite not containing any branding, aside from the company itself. This is one of the most fascinating aspects of blank apparel. Without any graphics or branding every piece can still stand on its own and still be desirable clothing items to consumers.
2022 and Beyond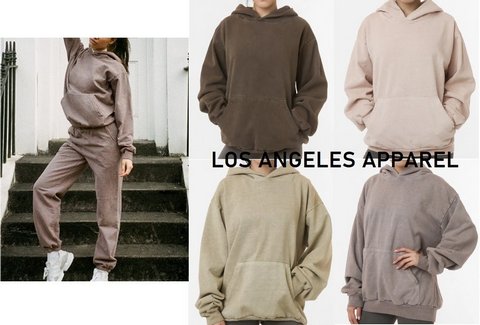 Remember when I mentioned the decline of American Apparel? Well we can talk about that now. The decline was very public as all of their nationwide stores closed rapidly. The company however was eventually bought by blank apparel conglomerate, Gildan Activewear. Founder Dov Charney decided to take what he built with American Apparel and create something new, Los Angeles Apparel. With one graze over the website, or any ad you can see the correlation between the two companies with very similar aesthetics and marketing. Los Angeles Apparel quickly reached or even surpassed the success of its predecessor due to the fact that the quality of the garments is even better. With basics in such high demand, it is only right to make items that are up to par. Los Angeles Apparel does a great job in making their items worth every dollar, crafting 14oz sweatshirts and sweatpants that place their items leaps and bounds above their competitors. Other companies seem to be taking note and not only focusing more attention on their basic apparel marketing but the quality of the products themselves. This creates a competition that benefits the consumer, but also leaves room to see where this facet of fashion can go. As we all continue to stray away from high-priced branded fashion and move towards more affordable sustainable fashion, blank apparel is the key. Wholesale distributors like Bulk Apparel provide a wide array of basics and blank apparel at low wholesale prices with bulk volume discounts. Why is this important? Well, blank apparel wholesalers allow for a greater variety of custom apparel companies with affordable options.