Best Triblend T-Shirts
Does your apparel brand need an upgrade? Check out our top picks for best triblend t-shirts available at wholesale prices and bulk discounts!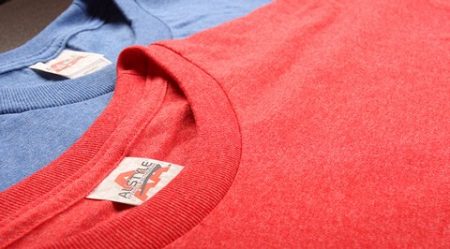 Tri-Blend shirts have been prominent within blank t-shirts and apparel for the last few years as they are both fashionable and unique. Tri-blend fabric is a blend of three different materials: combed ringspun cotton, polyester and rayon. Most basic t-shirts feature the first two materials, either alone or in a blend. The addition of rayon in the blank apparel is what gives the item its unique appearance. Rayon is an extremely soft material as it was initially created to be a silk replica. The best part is that Rayon is moisture absorbent, which would make it ideal for all of your favorite Spring and Summer activities.
Bulk Apparel wholesale distributor can help with all of your wholesale tri-blend tshirt needs. Whether you are looking for basic crewnecks, ultra printable t-shirts, bulk hoodies or just about anything else wholesale blank apparel and accessories, find it here at bulkapparel.com. Now without further ado here are the best triblend t-shirts of the year.
Next Level has only been a company since 2003, however, in that short span of time they managed to hold their spot in wholesale bulk apparel. Creating fashion forward items, while simultaneously being environmentally conscious and extremely high quality, they have earned their reputation. Next Level has plenty tri-blend options available for men, women and children as well as a selection of unisex apparel. Check out our Brand Highlight: Next Level for more great picks to upgrade your brand to the next level.
With the warmer weather, one of our top selections is the Next Level 6733 Women's Triblend Racerback Tank Top. The Next Level racerback tanks are some of our most popular items, with the 6733 you get the triblend added bonus, featuring 25% rayon creating the one of the softest tank tops on the market. So undoubtedly this one made the cut for best triblend t-shirts.

It would truly be remiss to not mention Bella + Canvas wholesale. Bella + Canvas has been a company since the early nineties, starting as a small project between two friends, slowly turning into a blank apparel goliath. With their attention to detail and quality they have become one of the most sought after brands for all of our blank wholesale apparel. Bella + Canvas have several lines specifically for their tri-blend items. The 3413 unisex tee is a unisex triblend shirt that is certain to check all of your requirement boxes. They are ultra lightweight at 3.8 oz with a perfectly balanced blend of 50/50/25 cotton/polyester and rayon. Like many of the Bella + Canvas items, the 3413 is available in unisex sizing.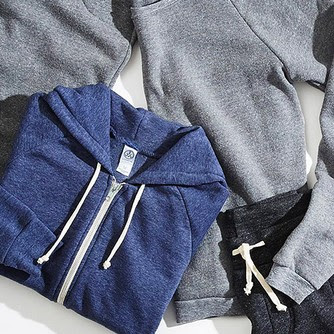 Alternative Apparel is a great company that strives to create environmentally friendly products as well as consumer friendly items. They have perfected fashion forward wholesale and continue to create high quality blank apparel. The Alternative Apparel 9590 is a lightweight zip up hoodie that everyone needs in their wardrobe. Crafted with organic cotton and recycled polyester, with just the perfect amount of rayon to add extra softness and stretch. This is the ultimate spring hoodie and a necessary part of the best triblend t-shirts list.
Tri-blend is a great item if you are looking for softness and a vintage look all in one. One of the most fashionable items when it comes to blank apparel. Here are BulkApparel we have all of your tri-blend needs whether that is hoodies, sweaters or even sweatpants. If you are on the hunt for spring tri-blend then be sure to check out our offerings here from your favorite bulk apparel distributor!