Dri-Duck Wholesale Workwear, Bulk Up Standards
Dri-Duck Wholesale Workwear is raising standards among current safety demands in the workplace. Can't beat this quality workwear at bulk order pricing!
Growing Demands for Safety in the Workplace
Dri-Duck wholesale workwear is a brand you know and trust for their meticulous commitment to quality work apparel. Dri-Duck apparel is an obvious choice unless you are unfamiliar with bulk order workwear. Searching for wholesale workwear distributors in the corporate sector can be quite tedious and time consuming for just about anyone. Quality and customization may have taken a back seat to cost of goods in years past, but demands for such concerns are on the rise. Nowadays, companies are finding it's no longer acceptable to sacrifice quality and customization for the cheapest price. The idea is to remain competitive while maintaining a recently elevated level of professionalism. The increasingly frequent accidental occurrences in the workplace as well as more stringent guidelines are forcing corporations to bulk up their wholesale workwear standards.
So what does this mean?
Specific needs for a warehouse or manufacturer might be lightweight, free-moving clothing or perhaps those able to withstand high temperatures or abrasive chemicals. Now more than ever there is a greater demand for workplace safety and analysis of worker's health conditions according to ResearchNester. In 2018, 2.8 million injuries and illnesses in the workplace were reported by the U.S. Bureau of Labor Statistics with 5,250 being fatal. Maybe your bulk workwear purchase for the company kills someone, maybe it doesn't… Obviously kidding but choose wisely.
Bulk Order Workwear for Quality and Incredible Savings
The apparel and workwear market is booming which means a superabundance of wholesale purchase options. Besides the regard for safety, the uniforms of any given company represent the company as a whole. If uniforms and workwear are deemed high-quality or lack there of, it's an ultimate reflection of the company itself. Poor quality portrays they just don't give a ****. Proper workwear must be comfortable, durable, and in accordance with health and safety directives. High quality fabrics will last longer and thus save you money in the long run. Fortunately there are some phenomenal high-quality brands which are offered in bulk pricing. A personal favorite of mine being Dri-Duck Apparel. "Real Work Made Better" is their long-standing motto and their products an embodiment of functionality, durability, and comfort. You can't get any better than Dri Duck wholesale workwear!
Dri-Duck: The Gold Standard in Workwear
Dri-Duck 5020 Cheyenne Hooded Boulder Cloth Jacket From BulkApparel.com
This best-selling, must-have canvas work jacket with tricot lining and heavy duty zippers is available in eight different colors and nine sizes. It is perfect and essential for aligning with your specific brand color scheme. The pleated elbows and washed/peached 12oz. canvas allows for durable comfortability with an already worn-in roominess.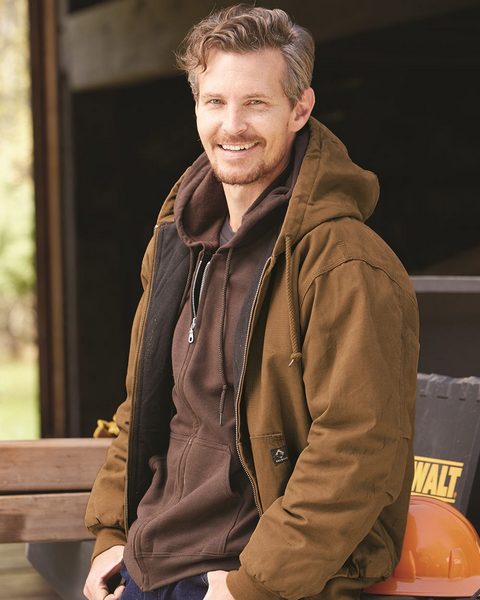 Bulk Apparel Item Dri-Duck 5068 Trek Vest is insulated throughout with both a sherpa lined collar and back yoke to ward against wind chill. It is also equipped with patch pockets with sturdy snaps and an interior cell phone pocket. The Trek Vest is a perfect non-bulky layer for added warmth.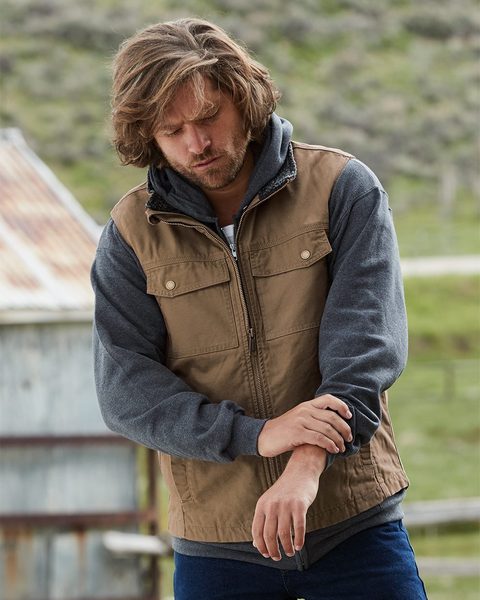 While proper workwear is necessary for the skilled laborer, it is quickly becoming a fashion statement for even the desk-bound individual. The relaxed fit is in and FashionBeans.com Recommends "Tough-as-nails menswear should be your new autumn/winter look. It offers a whiff of romance of skilled labour without actually having to get your hands dirty." Take a plaid shirt or hardy accessory such as a cuffed beanie or canvas bag and pair with clean modern pieces.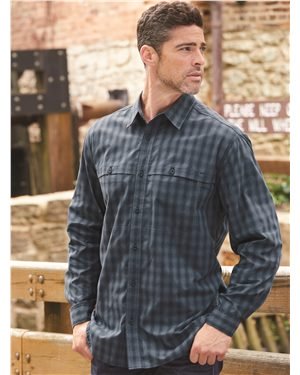 Dri Duck 4465 Paseo Plaid Shirt This rugged yet stylish medium-weight cotton/polyester poplin button down is a must-have available in three colors. Don't forget this Dri-Duck wholesale workwear item is always available at bulk pricing!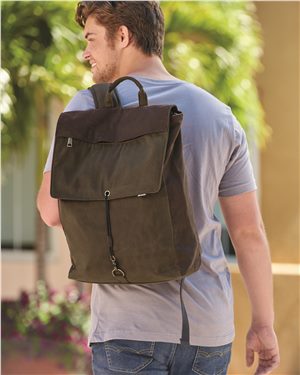 Dri Duck 1041 18L Commuter Bag is a sturdy 18L daily use bag made of 100% cotton waxed canvas. This essential bag can withstand strenuous wear and tear or set the look as a toughened outdoorsy accessory.
Importance of Quality Workwear
With rising standards for all industries across the board, quality workwear is more important than ever. In 2020 we would like to take care of the skilled laborers that are the backbone of many corporations. Dri Duck Apparel is most definitely a front runner for workwear that will work even harder than you do. In years past, cost has been the deterrent for purchasing the best but that's no longer a problem! All of the amazing Dri-Duck wholesale workwear is available through reputable BulkApparel.com at incredible bulk pricing! Turn to BulkApparel for the lowest prices, best selection, and reduced shipping costs on bulk orders!