Stock Up On Bulk T-Shirts For The Busiest Time of Year
With Labor Day marking the unofficial end of summer, savvy retailers head into the busiest time of year by stocking up on bulk t-shirts for the holidays.
With Labor Day marking the unofficial end of summer, savvy retailers head into the busiest time of year by stocking up on bulk t-shirts for the holidays. School and corporate administrators return from summer vacations with numerous ideas on how to get the word out about products and services. From adding a school logo to blank t-shirts to presenting a catchy message on the back of a corporate softball team uniform, the smart strategy for ordering apparel is to stock up on bulk t-shirts for the busiest time of year.
With holidays fast approaching, you need to know the benefits of buying t-shirts in bulk, as well as three wholesale t-shirts created by three outstanding brands.
Advantages of Ordering Bulk T-Shirts
The first benefit of purchasing bulk t-shirts is the money you save. Instead of paying for a couple of dozens of wholesale t-shirts, you buy hundreds of t-shirts directly from a manufacturer that discounts the bulk purchase. Cost savings is an especially important advantage for school administrators operating on tight fiscal year budgets. Another advantage of ordering t-shirts in bulk before the holiday season is you can afford to purchase many more wholesale t-shirts than what you currently need. Excess stock for blank t-shirts gives you some wriggle room to meet unexpected demand around the holidays.
Reasons to Buy Bulk T-Shirts
Why is it a good idea to purchase bulk t-shirts designed by manufacturers such as Fruit of the Loom? Let us count the ways.
Adding a graphic design to blank t-shirts helps improve brand recognition at industry trade shows. By handing out promotional t-shirts, you reach more potential customers in the community as well. Yes, schools represent a brand in the education field, which means adding your school name on the back of wholesale t-shirts spreads the message that your school invests in high-quality educations for its students. Screen printed bulk t-shirts also help you organize market products and services at school or company sponsored promotions. The t-shirts establish an identity for your organization at civic and professional networking events.
The Best Brand Name Wholesale T-Shirts
What makes the best brand name in bulk t-shirts? Let's start with supreme comfort and long-lasting durability.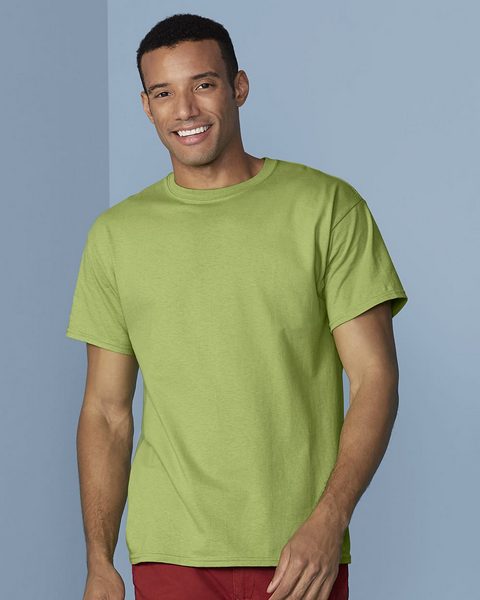 As one of Gildan's top-selling t-shirts, the Ultra cotton 2000 contains 100% super soft cotton that delivers superior comfort for layering and wearing as a standalone garment. The hemmed sleeves and double-needle stitched neckline and resist the types of rips and tears that diminish the quality of other styles of screen printed blank t-shirts. More than 45 color options allow you to mix and match Ultra Cotton 2000 t-shirts with a wide variety of pants designs.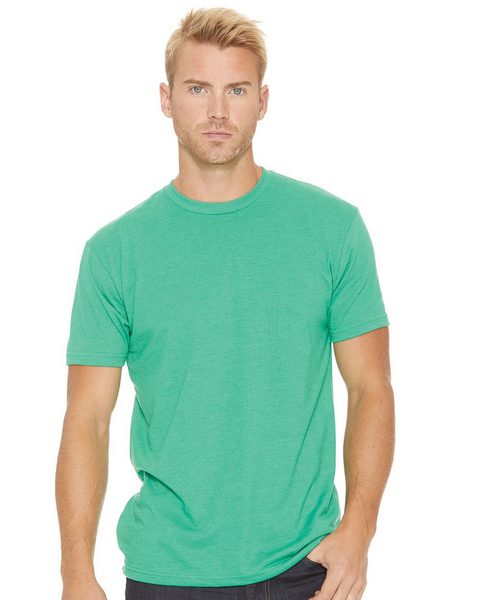 Premium 100% ringspun cotton sets a new level of comfort for consumers that buy the Next Level Men's Premium Fitted T-shirt. The short sleeve crewneck performs as well as a company softball uniform, as it does as athletic apparel for students participating in gym classes. Moisture-wicking fabric ensures the skin remains comfortably dry during the most intense sporting competitions. Layer the smooth t-shirt under a hoodie to keep the body warm in fall and spring.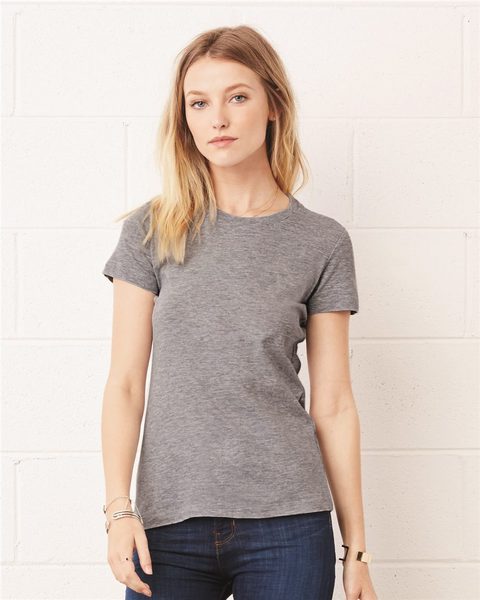 With a longer body length, the Bella + Canvas Women's The Favorite t-shirt includes fitted sleeves that maximize hand and arm movement flexibility. Side seams ensure the bulk t-shirts remain in mint condition for years to come. Enjoy the praise you receive for the stylish slim fit that accentuates a feminine appearance. The blank t-shirt is ideal for screen printing in advance of a company promotional event.