Nonprofits and T-Shirts
Nonprofits and T-shirts are an important part of the giving back process. Wholesale t-shirt companies like BulkApparel can help your nonprofit organization!
One of my favorite things about working for a wholesale shirt company is hearing about our customers' stories. Their stories of how they use our wholesale blank apparel to fuel their passions and better their livelihood. We have customers who simply like the look of basic blank apparel and those looking to create a custom apparel business. We also have families producing matching shirts for reunions as well as employers making custom shirts for their team members. One group that I didn't immediately think of which can make great use of blank apparel in bulk is non profit organizations. Nonprofits and t-shirts remain an important segment of the basic apparel market. Bulk apparel companies like ours are always looking for ways to give back and nonprofits and t-shirts is a great way. The fact that such a large facet of those who use these items slipped my mind initially is a little embarrassing on my part, but I digress. The amount that non profit organizations give to this world is insurmountable, and for everything that each group has done to better society everyone should be eternally grateful they exist. It is an honor to have our wholesale t-shirts used to help with the betterment of mankind. The amount of ways that you can give a basic shirt a voice seems almost endless, but each organization can take one and make a statement, stand in solidarity with each other and their community, or merely show their support. The amount of possibilities to show and do good are endless, and that is beautiful.
Community Outreach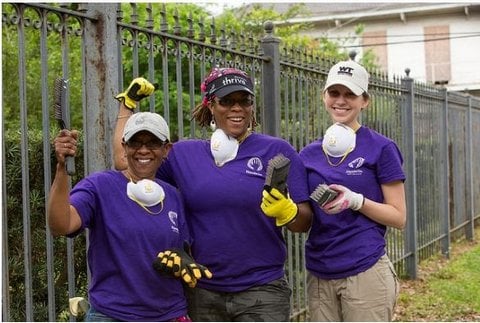 One of the many ways to set yourself apart from those around you is with what you choose to wear. This is ideal for those performing community service. There are a plethora of community outreach programs, in your community alone. All of which provide an array of benefits to the communities they live in. Creating unique shirts to help to not only distinguish them from others, but other organizations as well. For every volunteer you have encountered in your lifetime, it is safe to say that they worked in unison, quite literally and uniformly. Wearing your program's custom t-shirt creates a sense of pride that those in the community can see. It not only acts as a way to distinguish yourself but it shows those that you care about what goes around in the world around you, starting with what is happening right outside your window. It is still truly special to see those out working in unison. And to see those who are volunteering show their communities that they do care and that together we can build, change, revitalize all by ourselves, if we just work together.
Fundraising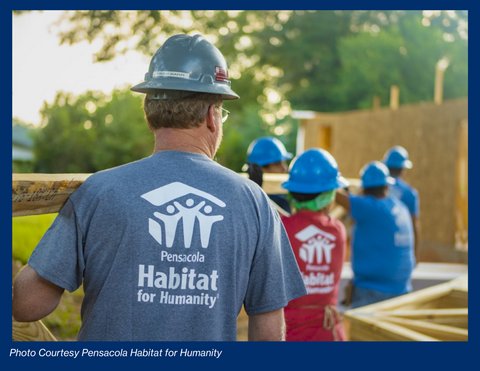 One of the attributes that can be a blessing and perhaps a curse at times, is that these non profit organizations are just that… non profit. Everything relies solely on the help of the community and those around them. This is beautiful because you can see the compassion of those around you. On the other hand, it may be stressful and daunting at times trying to find ways to achieve your goals you have set out while not necessarily being aware of where or if the funds will continue to come in. Fundraising is a way to get the community involved while also funding the services needed. Companies can create unique shirts for members who are looking to fundraise right in the communities they are living in. We have all encountered those who stand outside all day, sometimes in the blistering heat wearing their organizations shirts with pride, attempting to get as many people as they can to listen to their cause. These custom printed shirts help them stand out, where we can not only see them working for a better cause, but also sets them apart from those around them and draws us closer to them. This is why nonprofits and t-shirts are so special.
Protests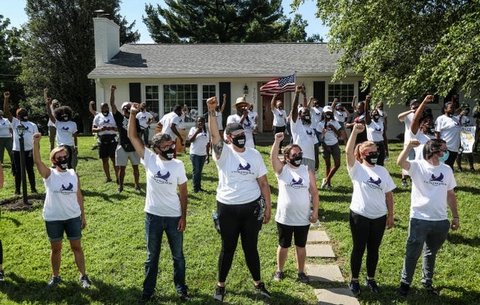 It would be remiss to not talk about protesting at this time, especially with all of the non profit organizations coming to light at the forefront on a plethora of cultural issues. Protests have been how those who have felt silenced, pushed aside and ostracized by those around them, felt that they can get their message across for decades. There are historical events that are based around peaceful protests and today is no different. There are still issues that need to be addressed, within the country and the world as a whole. Non profit organizations play a large role today, as the organizations can get behind a cause and propel the issue to the forefront and bring the issues to light. When protesting, although everyone there is there for the same cause, you may want to stand out and bring attention to not only the issue, but the organization supporting it as well. There is so much power standing in solidarity with those who you work with for people who may not be able to do so themselves. Creating your own apparel for occasions like these are paramount in showing that you take pride in your organization but also in human life.
Non profit organizations are constantly fighting to better our society. They help within their local communities and in larger aspects of the world. It is almost impossible to even begin to think of the amount of different organizations there are that exist today. To know that we can provide them with bulk blank apparel to help showcase their organization is truly heartwarming. If you run a non profit organization and are looking for quality garments we hope to help you, here are a few that can help you propel your movement further. We here at BulkApparel care about Nonprofits and T-shirts!