Black stands as the quintessential color of luxury in the vast and ever-evolving world of modern apparel fashion. Its timeless allure transcends fleeting trends, consistently exuding an air of elegance and sophistication that has endured through the ages. This enduring appeal is not merely a matter of happenstance but rather a result of black's unique ability to embody a sense of timelessness and refinement that resonates with people across cultures and generations. Let's discover the luxury of black apparel. 
In the realm of fashion and everyday basic apparel, where styles and preferences shift all the time, black remains a symbol of unwavering class and poise. It serves as a blank canvas for both designers and wearers to express themselves, offering a versatile backdrop upon which any accessory or accent can shine brilliantly. Whether it's a blank black shirt that epitomizes simplicity and chic, a tailored black suit that conveys power and authority, or a basic black sweatshirt that wraps you in cozy comfort, this color effortlessly complements a wide range of styles and occasions.
As we journey through the world of black apparel in fashion, we hope to inspire you to embrace this timeless shade for all occasions. Black t-shirts and basic staples can be an integral part of your personal style, just as it has been for generations of fashion enthusiasts before you. In doing so, you will not only be following a trend but also embracing a tradition of elegance and sophistication that stands the test of time. Because the luxury of black apparel is real.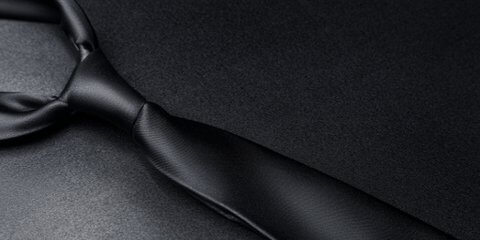 The Timeless Appeal of Black Apparel
Black is a color for every seasons and basically all occasions. It's a blank canvas that allows you to express your style and personality in countless ways. Here are some reasons why black is considered the epitome of luxury in modern fashion:
Elegance: Black effortlessly adds a touch of sophistication to any outfit. Whether it's a little black dress, a tailored suit, or a cozy bulk hoodie, black garments have a way of making you look and feel elegant.
Versatility: Black is incredibly versatile. It can be dressed up or down, making it suitable for everything from casual outings to formal events. A black piece of clothing can serve as the foundation of your wardrobe.
Slimming Effect: Black is known for its slimming effect. It creates a visual illusion that flatters the silhouette, making it a popular choice for those looking to appear more slender and more confident.
Endless Pairing Options: Black goes well with almost any color, pattern, or texture. You can mix and match black garments with bold wholesale accessories, vibrant prints, or other neutral tones for a variety of stylish looks.
Elevate Your Style with Wholesale Black Apparel
Now that we've explored the luxury of black in fashion, let's take a look at some exquisite wholesale black apparel options that can help you achieve that coveted luxurious look:
Black Hoodies: A black hooded sweatshirt is a versatile and cozy addition to any wardrobe. Whether you're dressing for comfort or style, a black hoodie can be layered with other pieces to create a chic ensemble. Explore a wide range of wholesale hoodies in black at this link.
Little Black Dress: The little black dress (LBD) is a timeless classic that every fashion-conscious individual should own. Its simplicity allows you to accessorize and style it to suit any occasion.
Black Blazers: A well-tailored black blazer is a symbol of power and sophistication. Pair it with jeans for a polished yet relaxed look, or wear it over a dress for a formal event.
Black Denim: Black jeans or denim jackets are versatile staples that can be dressed up or down. They add an edgy and modern touch to your outfit.
Black Accessories: Don't forget to accessorize with black. Black leather belts, handbags, and shoes can complete your luxury black ensemble.
Discover these high-quality wholesale blank apparel items that will elevate your stylish black fashion game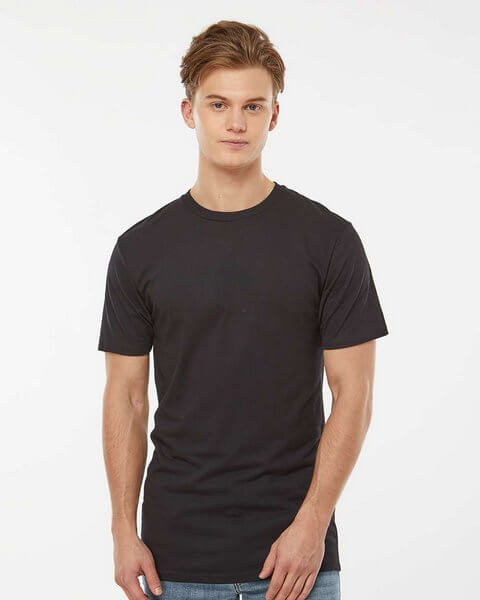 Tultex 541 Unisex Premium Cotton Blend T-Shirt: The Tultex 541 Unisex Premium Cotton Blend T-Shirt in luxurious black is the epitome of style and comfort. Crafted from a high-quality cotton blend, this shirt offers a soft, breathable, and elegant experience. Whether you're dressing up for a special occasion or simply seeking everyday sophistication, the Tultex 541 delivers with its fine craftsmanship and flattering unisex fit. It's a timeless classic that pairs effortlessly with various outfits and showcases your impeccable taste.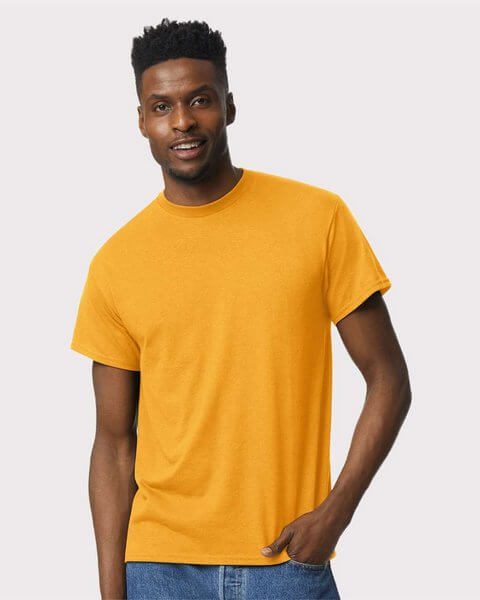 G800 Gildan T-Shirt 8000 DryBlend 50/50: The G800 Gildan T-Shirt 8000 DryBlend 50/50 in stunning black is the perfect example of the luxury of black apparel. Constructed with a unique 50/50 cotton-polyester blend, this wholesale shirt combines the breathability of 100% cotton with the moisture-wicking properties of 100% polyester. In elegant black, it's a versatile choice for both casual and active wear. This blank tshirt not only provides comfort but also a touch of opulence, making it a wardrobe essential for those who appreciate both style and functionality.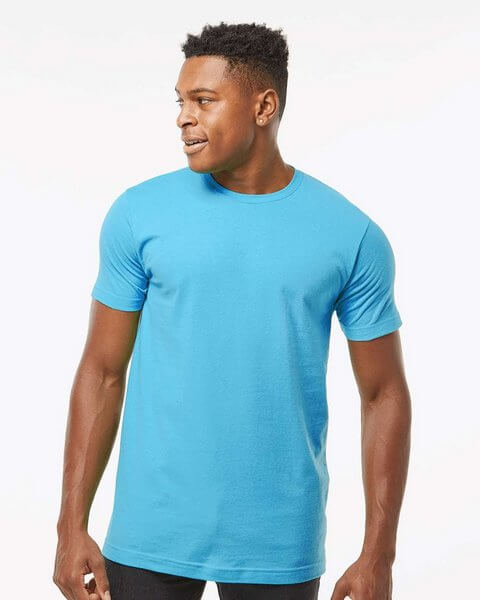 Tultex 202 Unisex Fine Jersey T-Shirt: The Tultex 202 Unisex Fine Jersey T-Shirt in a rich black hue is a symbol of refined simplicity. Crafted from fine jersey fabric, it offers a smooth, lightweight, and luxuriously comfortable feel. This classic black tee transcends trends, making it a staple for those who appreciate the understated elegance of a well-fitted basic shirt. It's an essential piece for any fashion-forward individual seeking comfort and style in equal measure.
Embrace the Luxury of Black Basic Apparel
In the world of fashion, black is not just a color; it's a statement. It signifies luxury, timelessness, and a sense of self-assured style. Whether you're attending a special event or simply want to exude elegance in your everyday life, black apparel is your go-to choice.
Discover a wide selection of wholesale black apparel, including bulk order hoodies, t-shirts, and more here. Elevate your style, embrace the luxury of black apparel, and make a lasting impression with your fashion choices.
Check out more of our BulkApparel blogs like What Is A Premium Wholesale T-Shirt?