Best Top 5 T-Shirt Wholesalers 2021
Are you starting an online t-shirt business? Or already own a clothing retail store? Check out the best top 5 t-shirt wholesalers 2021 to help you thrive!
Coming in on top of our carefully selected list of best top 5 t-shirt wholesalers 2021 is none other than Bulk Apparel.
Best Top 5 T-Shirt Wholesalers 2021: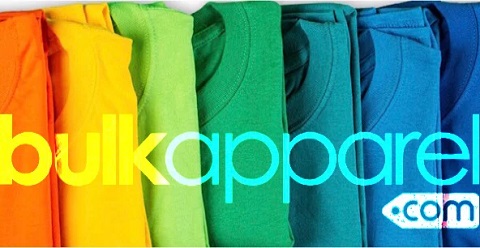 Bulk Apparel is a trusted wholesale distributor that's been around for over a decade. First off I want to talk about how BulkApparel has some of the best customer service I've ever dealt with. When you are trying to grow your business the last thing you need is a company that neglects you. BulkApparel will literally bend over backwards to ensure every customer is happy and taken care of. There's a reason this company has been so successful! Beyond that, I always know I'm getting the lowest prices possible on the hottest trends. If you don't have the newest trends then in the words of Ricky Bobby… "If you ain't first, you're last."

Now, if I didn't have a longstanding loving relationship with BulkApparel, ShirtChamp might've been #1. ShirtChamp, like BulkApparel has been around quite awhile. They have just as large of a selection as BulkApparel and just as many warehouses throughout the US. I've always known ShirtChamp to be very consistent with their deliveries as well as their pricing. Nothing is more frustrating than having an inconsistent business partner. ShirtChamp is nothing but consistent and reliable with very low competitive pricing. "Go ahead. Make my day!"

As far as incredibly low prices go you absolutely can't go wrong with ShirtWholesaler. With some of the lowest prices I've seen as well as bulk order volume discounts up to 14%off extra, you can relish in the savings. As shipping costs can take an enormous chunk out of profits, a company like ShirtWholesaler can help ease that pain. You say "Help me I'm poor" and ShirtWholesaler answers with free shipping over $149.
4. JiffyShirts
Jiffy Shirts is another great option here at #4 on our list of best top 5 t-shirt wholesalers 2021. JiffyShirts has a good selection of products at decent prices. I love that they have a delivery estimate in their cart as you check out and offer free returns.
5. ShirtSpace
Lastly we have ShirtSpace. They have a nice clean website in which it's easy to navigate the categories and find specific items. And overall I was happy with the low shipping costs.