Our Favorite Choices for Wholesale Craft Bags
Customized craft bags can be a powerful tool for businesses or a nice gift. The best wholesale craft bags are high quality and allow for easy customization.
We are suckers for anything customizable. Customized wholesale craft bags can be perfect for small businesses' marketing campaigns.
All you have to do is buy some bags, add your branding, and the customer does the rest for you. Once they buy an item or your branded bag, they are a walking advertisement for your business.
Thus, a customized set of craft bags can be a powerful tool for a small business. Customization does not have to end right there though. Blank craft bags can be used from everything from school projects to wedding favors.
Customized totes and shopping bags are often tokens of gratitude from employers to their hardworking employees and shows that the employer put in a great deal of thought.
Investing in blank craft bags can mean your options are virtually endless. The wholesale craft bags below are our favorite choices because of their high quality and ease of customizable options.
Liberty Bags 3000 Non-Woven Classic Shopping Bag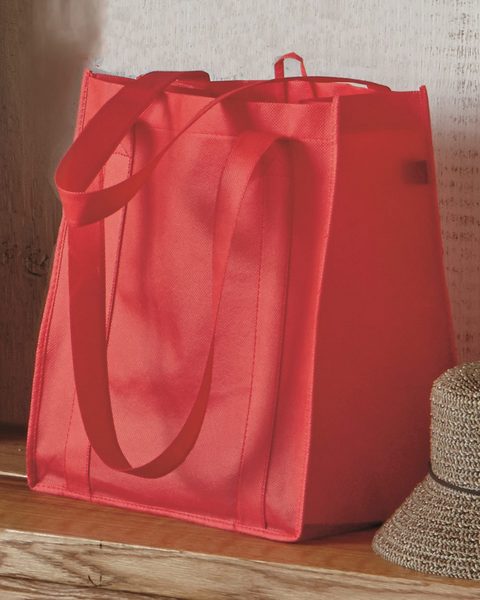 The Liberty Shopping Bag is a sturdy reusable tote bag, that does not consist or paper or plastic. This soft cotton bag contains an insert that allows it to stand upright.
This bag has a "shopping" feel to it, so it would market well with small businesses that wish to customize it for their customers. Customers would come into the shop, make a purchase, and leave with a branded bag.
This bag could then be used for anything the customer wanted, including groceries or for clothes shopping. That means more eyes on your brand.
These wholesale craft bags would also be a nice gift to employees who you value, as a nice token of appreciation to all their hard work. Since they are easily customizable, as they are blank, you can easily embellish them with a personalized name.
Q-Tees Q4500 Economical Sport Pack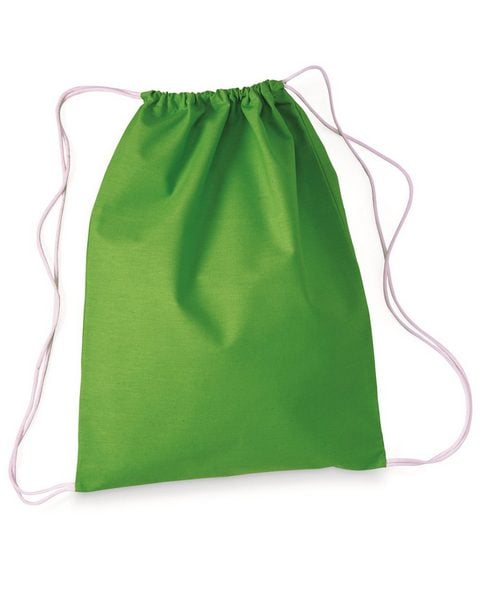 The Q-Tees Sport Pack are the perfect craft bags for any outdoor enthusiasts. If you are looking for a bag that matches your outdoor brand and can easily be customized, look no further.
This drawstring bag blank has plenty of room to house track shoes and a water bottle, making it a favorite choice for sports team managers.
These bags can be ordered in bulk to accommodate large sports teams. These craft bags can also be ordered for businesses that want to appeal to the outdoor crowd. This will help your brand look more well rounded if you have merchandise to match.
Liberty Bags 8871 16 Ounce Cotton Canvas Tote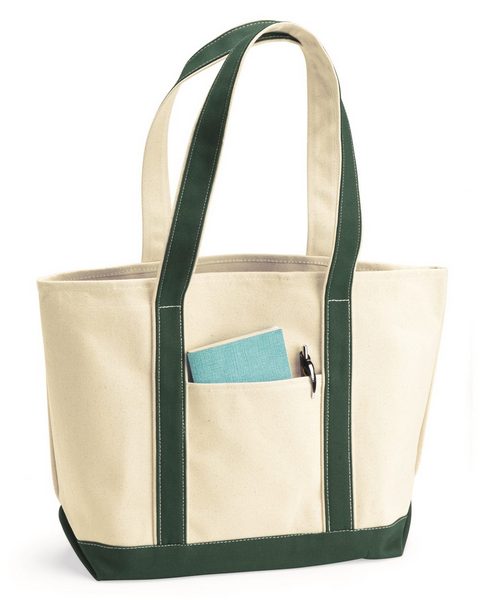 The Liberty Bag Canvas Tote is made of cotton and is one of the cutest customizable craft bags on the market. The initial draw of this tote is that it has tons of room in comparison to normal customizable tote bags. It even has an additional outside pocket.
This tote would be perfect for showing your employees how much you appreciate them by ordering these blanks and truly making them your own. Our favorite use for these, however, are small businesses buying these craft bags in bulk for their customers.
Since these bags have plenty of room for a logo, they make the cutest reusable shopping bags that your customers will use time and time again.
Liberty Bags 8801 Recycled Basic Tote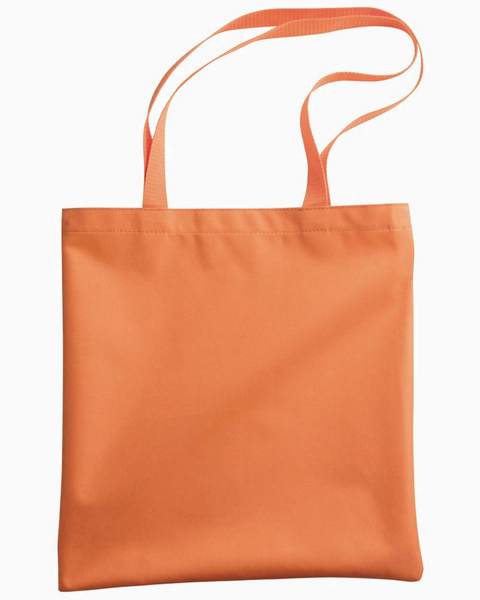 If you need something simple, the Liberty Bag Basic Tote is our number one go to. Don't think that because it is simple, it does not pull out all the stops.
This recycled tote bag is one of our favorites for customization because it has plenty of room for whatever you want to put on it. This tote is completely blank and the color can be selected.
Not only would this tote be perfect for school projects, sports, or wedding favors, but it would also make an excellent shopping tote. So, if you are conflicted on which craft bag to go with, the Liberty Bag Basic Tote is a great option to fall back on.
Craft bags that have the ability to be customizable are not just great tools for marketing for small businesses, but also can be great for sports teams and even wedding favors.
These bags can be a powerful selling tool or a fun activity for the kids. The options after purchasing blank craft bags, ready for customization, are virtually endless.