Why Wholesale Athletic Gear Is Hot for Summer 2019
Wholesale athletic gear is perfect for Summer 2019. Bulk Apparel offers vibrant summer colors and requires no minimum purchase quantity.
Gift shops, clothing stores, and custom printers are stocking their shelves with wholesale athletic gear, the hot trend in apparel for Summer 2019.
No longer confined to the gym, yoga studio, or sports fields, athletic gear is moving into the activewear space. Rebranded as "athleisure" wear, the trend of athletic wear as casual wear is only becoming more popular. Athletic apparel is a natural choice for the heat of summer, with comfortable cuts, breathable fabrics, and bright colors.
Sales of athletic wear increases every summer as people become more focused on their fitness after the long winter season. This year however, the sales of athletic gear is exploding. Clothing traditionally thought of as workout gear is being highlighted on the fashion runways.
Private label manufacturers responded to the 2019 trend in athleisure wear by expanding the color choices to include larger selection of bright colors for summer wear. Racerback shirts for women, once a fixture on the treadmills of gyms, will be hitting the streets, parks, beaches and clubs in 2019.
Easy to wash and wear, comfortable no matter how hot the summer day, the racerback shirt for women is now offered in an amazing array of colors that are perfect for casual summer days.
The Next Level 6733 Women's Triblend Racerback Tank is an exciting component of the wholesale athletic gear collection presented by Bulk Apparel that's hot for summer 2019. This tapered cut top that flows to a long loose cut bottom, is a breathable, moisture wicking 50/25/25 fabric blend of polyester, combed ringspun cotton, and rayon.
The Next Level 6733 Women's Triblend Racerback Tank is offered in 19 vibrant colors, including perfect summer hues of vintage pink, vintage light orange and indigo. This high quality, private label, athletic apparel is offered at affordable wholesale prices with no minimum qualities that allow every retailer to stock all sizes from XS to 2XL in every color.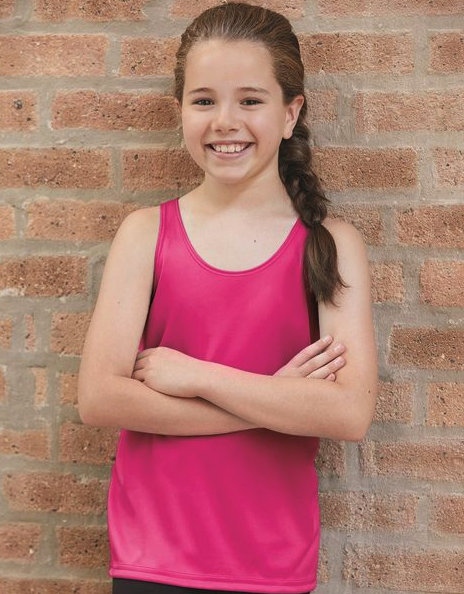 Cool comfortable summer wear for youth includes Badger 2166 B-Core Girls' Racerback Tank Top, made with a 100% polyester moisture management, antimicrobial performance fabric in an A-line cut with a double needle hem.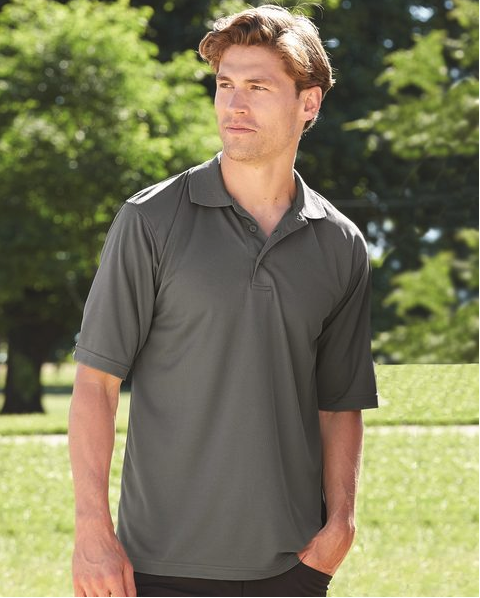 For men, the Augusta Sportswear 5095 Wicking Mesh Sport Shirt can easily go from golf course to tennis court to dinner. This closed-hole mesh 100% polyester easy wash and wear athletic shirt is a cool summer choice with 6 rich colors in sizes S to 3XL that brings the fashion of athletic wear to the days of summer.
Retailers will love the Bulk Apparel's wholesale prices that allow them to offer men a full selection of wholesale athletic gear that's hot for summer 2019.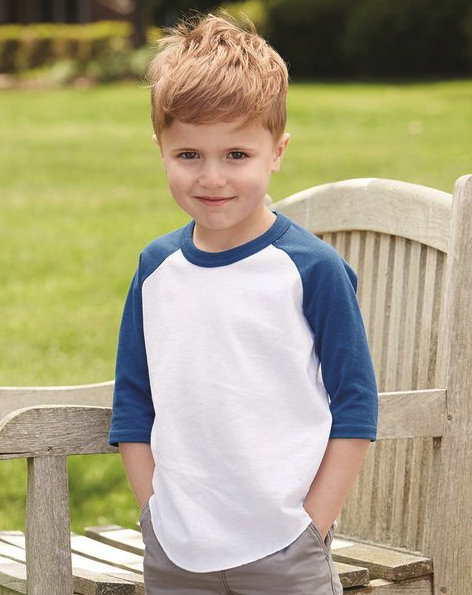 Even toddlers will enjoy the comfort and coolness of athletic wear with the Augusta Sportswear 422 Toddler Three-Quarter Sleeve Baseball Jersey made from a 50/50 cotton/polyester mix available in 4 two tone color combos in sizes 2T/3T and 4T. Parents appreciate that this shirt maintains its look wash after wash.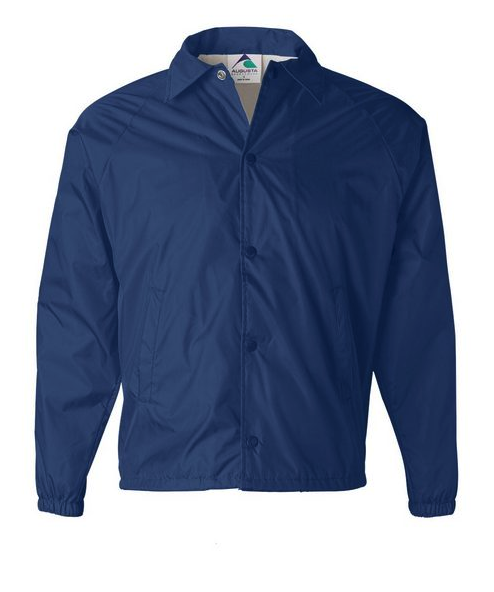 Athletic gear even has the cooler summer nights covered with the classic unisex Augusta Sportswear 3100. Coach's Jacket. Weighing in at only 2.1 ounces, this 100% nylon taffeta jacket in 7 rich colors with a 100% polyester brushed tricot liner deals a knockout blow to chilly winds.
It's no wonder that wholesale athletic gear is popular this summer. From the cool mornings, hot days, and breezy nights, athletic wear makes for an easy transition throughout your day of fun summer activities.
Bulk Apparel offers every retail establishment the opportunity to be a part of the hot trend in fashion for Summer 2019 by offering wholesale prices with no minimum purchase quantity on a large selection of athleisure wear.